So what is the definition of wellness? By the dictionary wellness is the quality or state of being healthy in body and mind, especially as the result of a deliberate effort. And now there's a whole host of wellness products out there to help you along your wellness journey! It might be a few moments to calm a busy mind at work, something to spark energy in your morning routine or to help relax and unwind before sleep. So let's get into the best wellness products and activities you can try now.
1. Relax or energise with room fragrances
When spending a lot of time in the same space day-to-day it can make all the difference to your spirit by adding a candle, diffuser or room mist. Often scent is one of the first things we notice when stepping into a new space, so why not curate that to something you'd love?
From our relaxation range we have soothing essential oil blends with lavender, patchouli and chamomile to name but a few. You'll find them in our SIESTA FOREVER Relaxing Aromatic Candle, KEEP THE PEACE Diffuser, and QUIETUDE Room Mist. Place them around your space, spritz the room mist just before you head in there to allow it to settle and take a few deep breaths to really appreciate the calming aromas. For something more energising, add our LIGHT MY FIRE Energising Aromatic Candle to inspire warmth and give that instant refreshment you've been craving.
2. Take a spa-bath
We can certainly say that there's nothing quite like a relaxing bath to settle your emotional and physical wellbeing in place just when you need it so! And creating your own spa bath is so easy, with a drizzle of DRIFT AWAY Relaxing Bathing & Massage Oil to infuse the bath with soothing aromas from essential oils and skin-loving ingredients. Adding on LA LA LAGOON Aromatic Bath & Shower Gel to gently cleanse the skin and leave it wonderfully fragrant and going in with a deep exfoliation from SUGAR BUFF Smoothing Body Scrub. Once out of the bath we always reach for our DUVET Comforting Body Cream to help restore moisture and skin softness and suppleness.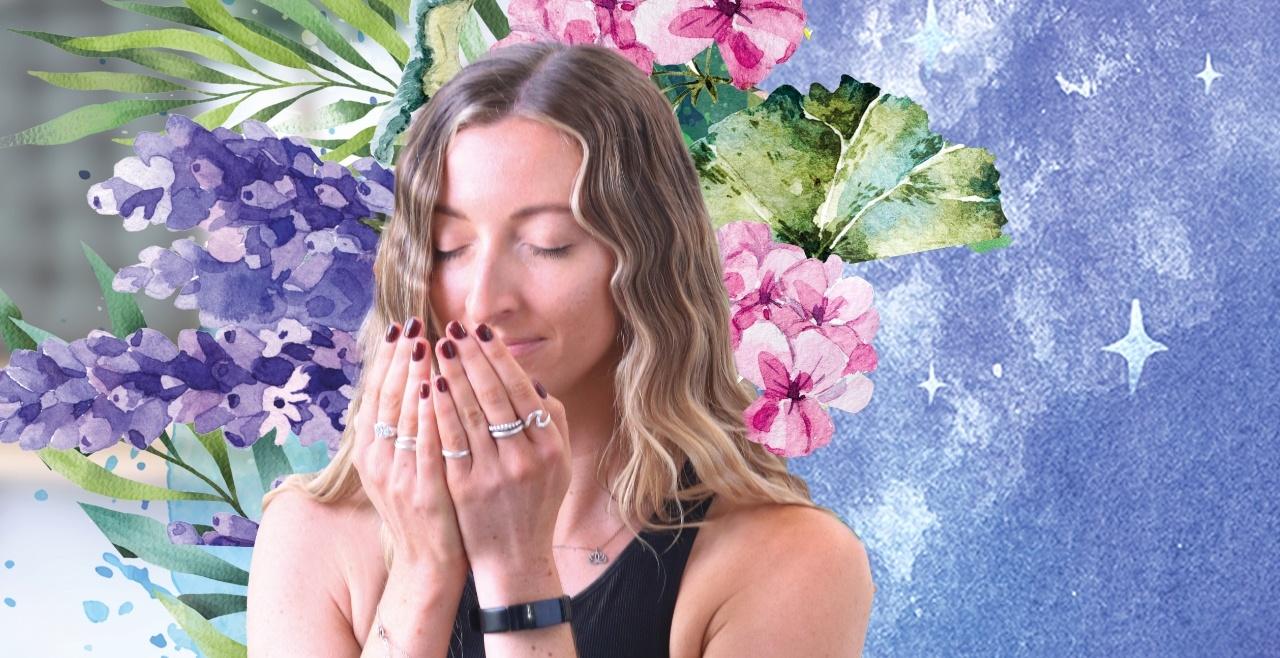 3. Browse meditations
A wonderful wellness activity to try is meditation, and we have a brilliant selection on our Youtube to take your own time to watch and find what works for you. You'll find short targeted meditations with specific purposes or longer visualisations to help transport you to another place! What meditation and yoga does is to help you focus away from distractions and notifications popping up. In creating a better focus for us and our mind we can improve our overall emotional wellbeing and presence. Start by testing a short meditation clip and then build yourself up to a daily ritual.
4. Soothing skincare routine
Sometimes the best wellness product can simply be taking better care of yourself, and that can be in the form of your skincare routine. It's often the first thing that slips in our routine, but here's your reminder to pick it back up again! Follow our blog guide about creating your own skin care routine, including the day-to-day steps and then the added extras to take yours to a whole new spa level. As a starting point begin with adding one new step to your routine and slowly build up to something you're happy with maintaining and sticking to each day.