Throughout the year our hands are always in need of hydration and protection in the guise of a hand cream. The result of dry hands might be from the type of work or activities you do, the varying degrees of weather or simply day-to-day that has our dry hands crying out for TLC and support. Enter our luxury hand cream, PALM BALM Nourishing Hand Cream to restore dry hands.
So what's causing my dry hands?
Dry hands can appear from the result of your environment, for example you live in a cold or low-humidity climate that means there's less moisture in the air and hands suffer from this massively without a lending hand from a hand cream for dry skin. Alongside careers like chefs, nurses, doctors or any profession where regular handwashing is essential, this action strips the natural oils from your hands and if using harsh soap or hand wash, this often causes extra dry hands that could be avoided.
Bear in mind that the structure of the skin on our hands is different to other areas of our body. A lack of sebaceous glands that produce oil and keep everything well lubricated with hardly any fatty tissue to keep the skin's structure plump and in general a thin skin structure than can result in sensitivity and over dryness.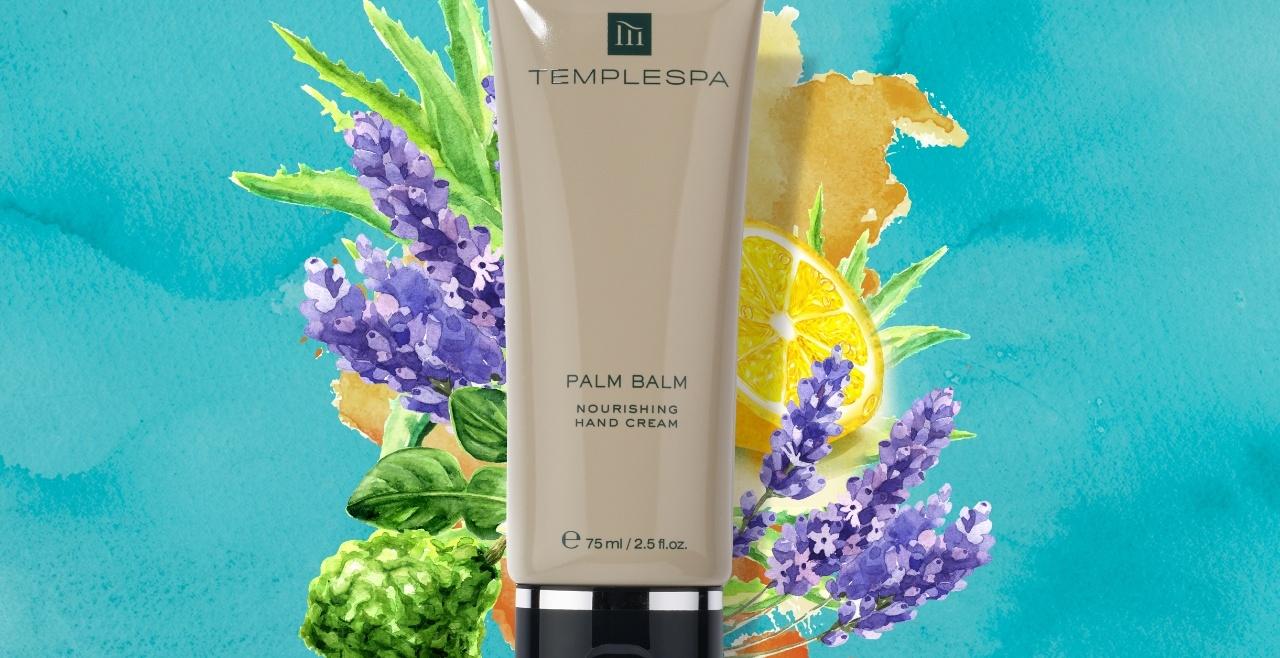 What's the ideal routine for dry hands?
Prep: If we're preparing a full hand care routine, then preparation with a scrub is essential. What we love to use is SUGAR BUFF Smoothing Body Scrub, a deeply hydrating and hardworking sugar scrub with sweet almond shell powder to exfoliate and olive oil to lock in moisture.
Use gentle circular motions and focus on areas that need targeted care, like the thumbs and around the cuticles to help soften hard skin.
Treat: This might not be a daily step, but it's great one to add to your routine to hydrate and soften the cuticles. Apply a few drops of IT'S ALL GOOD Nutritious Boost Facial Oil and massage into the cuticles, it's a dry oil so won't leave your hands too greasy or oily! We'd recommend doing this a few times a week just before you go to bed so your nails and cuticles can get all the brilliant goodness from the oil.
Nourish: Now this step everyone knows, the essential hand cream. If you're choosing a hand cream for dry hands then PALM BALM Nourishing Hand Cream is super hydrating and smoothing with vitamin C and E, jojoba oil and aloe vera. But we call this more than just a hand cream for dry skin, it's a luxurious treatment that works for short and long-term hand care solution – and is something you shouldn't be without!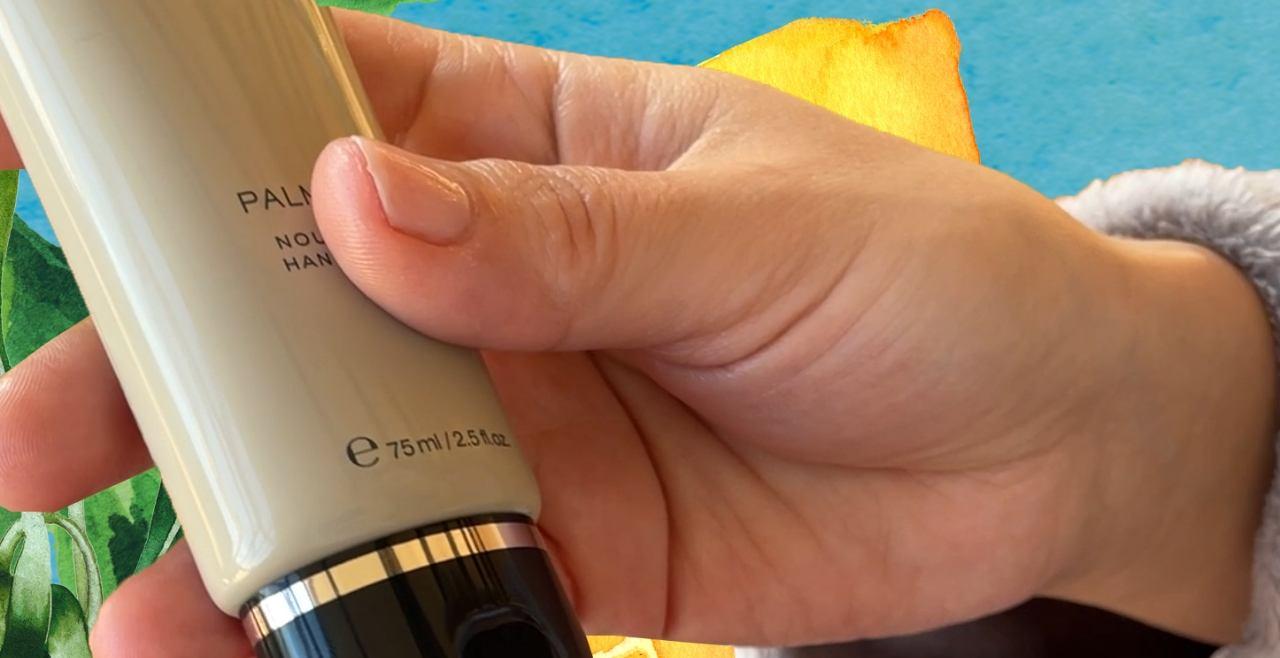 What's the best hand cream for dry hands?
For everyday great levels of moisture and protection, PALM BALM Nourishing Hand Cream is the luxury hand cream that you need to try. It's a fast-absorbing vitamin packed formula that keeps skin hydrated and feeling supported throughout the day, unlike many hand creams for dry hands.
PALM BALM also does the job of protecting your hands from wind and chapping and causing early ageing, like reducing the appearance of age spots with vitamin C and creating a barrier against free radicals too!
And if you need a little more convincing, let our user trials explain all:
98% said this hand cream absorbs quickly into the skin
94% said this hand cream leaves my hands feel instantly softer
85% said the hand cream improves the condition of my cuticles
76% said the hand cream reduced the signs of ageing on their hands
*based on a panel size of 58