It may be that you're looking to shake up your body care routine, wanting to add a new body cleanser to yours or that you're on the lookout for the best body moisturizer there is on the market – we're here to help! We'll guide you through the best body care routine steps, which are daily essentials and added luxury treats to truly bring the spa to you wherever you are.
Why do I need a body care routine?
As much as we love our skin care routines, our bodies need as much love and care as our face does! And as the warmer months and holiday season approaches, we're looking more towards our body care products to help us feel amazing.
At TEMPLESPA we're all about the experiences you get from our products, whether it's that first scent to hit you, a gorgeously creamy texture or results that make you go wow. Each of our products tick those boxes, along with a dash of Mediterranean ingredients from our birthplace and cutting-edge derma-science to bring the results that your skin has been craving.
What is the best body care routine?
Here are our steps to the ultimate TEMPLESPA body care routine, pick the elements you'd enjoy in your body care routine and choose a few favourite products to help you along the way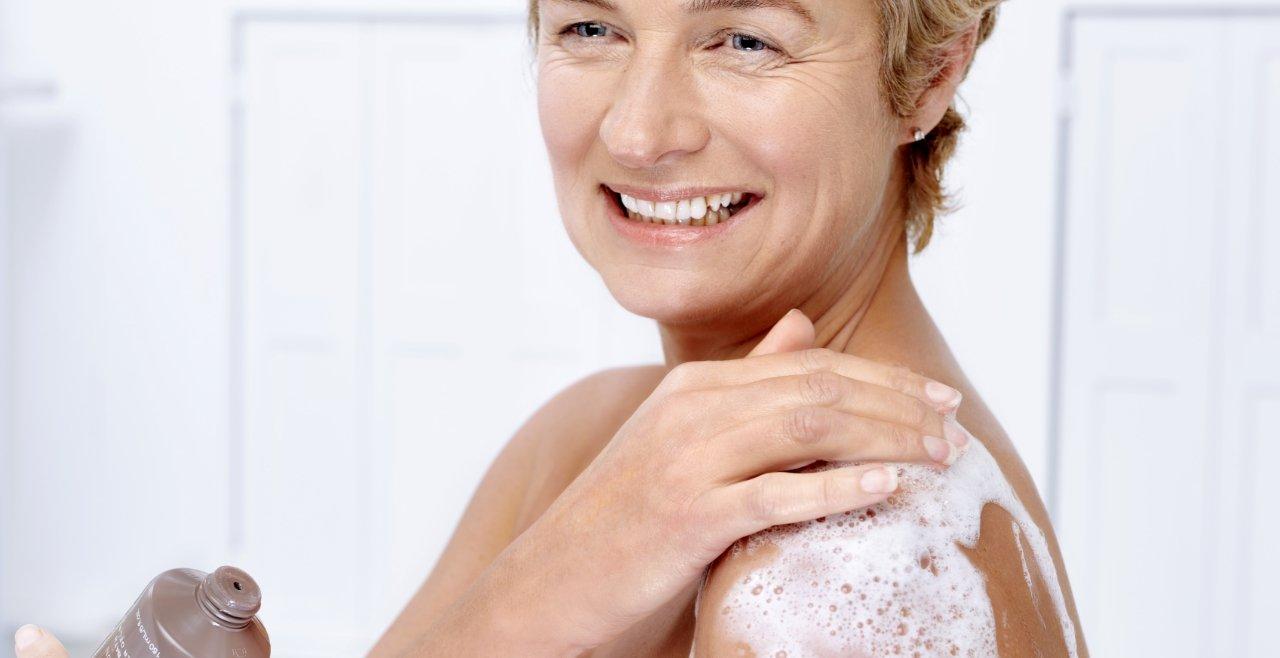 Cleanse
All great body care routines start with a body cleanser and our choice is LA LA LAGOON Aromatic Bath & Shower Gel. Created to lift away excess oils and impurities from the day, leaving skin totally conditioned, soothed and restored. Great uplifting scents of bergamot, patchouli and rosewood refresh the body and transport you to a Mediterranean spa.
Scrub
This step is likely to be an occasional treat for your skin, depending on how much exfoliation it needs! A product like a scrub will help lift away those dead skin cells that can cause uneven skin tone and dullness, plus allowing the next steps in your body care routine to work even better for you. Opt for a body exfoliator like our SUGAR BUFF Smoothing Body Scrub which is a sugar scrub with added Mediterranean oils and fruits to lead the way to smooth, radiant and nourished skin.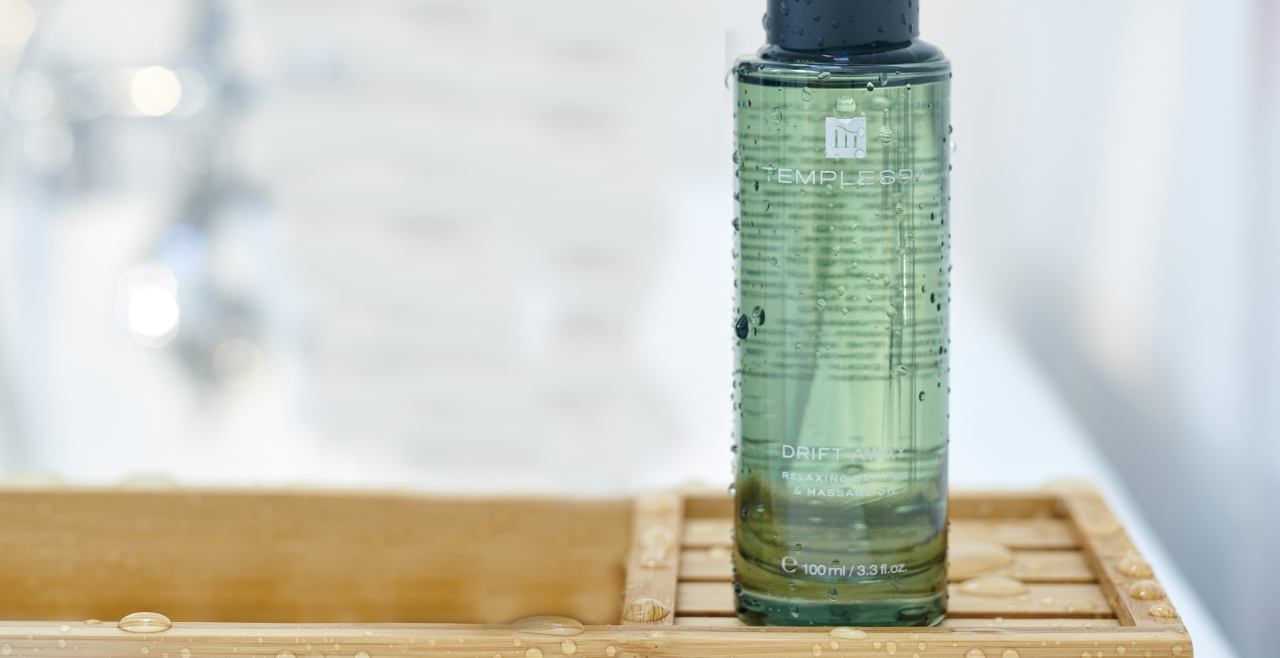 Treat
Another occasional step in your body care routine that can be a splurge or for when your skin needs it most. Let's start with a body oil and our DRIFT AWAY Relaxing Bathing & Massage Oil is a perfect option. Fusing relaxing essential oils with a rich hydrating oil blend of jojoba, avocado and kukui seed oils to deeply nourish the skin.
For a more targeted body care product, meet AAAHHH! Instant Cooling Balm. A refreshing lightweight gel that gives tired legs and aching limbs a lift for when they need it most, it might be after a long working day, a hard session at the gym or simply being on your feet all day without a break. This hero has clever ingredients like dandelion and lavender which have known soothing results, with peppermint to refresh and add some zing.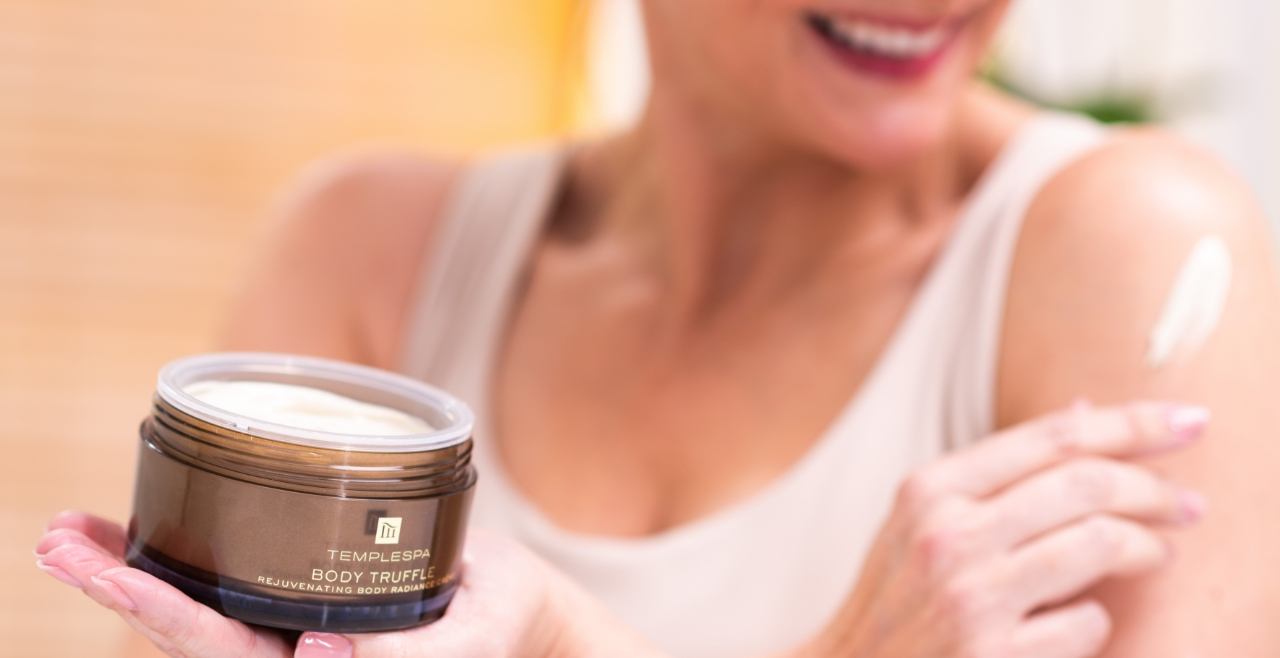 Moisturize
And finally one of our favourite parts of any body care routine, moisturizing! We have a couple of different options at TEMPLESPA, depending on your hydrating needs so keep reading to find your best body moisturizer. It's important to have this step in your body care routine as moisturizing helps to keep skin soft and supple all year round.
First we have PEACE BE STILL Calming Skin Balm which is a lightweight formula packed with settling ingredients to soothe irritation and leave your skin in total peace. A great body care product for day-to-day moisturizing. Next is DUVET Comforting Body Cream that deeply nourishes and wraps the body in a moisturizing hug, thanks to the intelligent Aquaxyl™ for pro-longed hydration and coconut and olive oils for natural moisture and skin-conditioning benefits.
If you have special plans or simply want to add a touch of luxe to your body care routine, you won't go wrong with BODY TRUFFLE Rejuvenating Body Radiance Crème. It smooths and brightens the skin, resulting in an even skin tone that's deeply nourished and sings with radiance! You'll find rose quartz, cashmere, black truffles and champagne all play a key part in our ingredients hub to make it a truly luxury treat for the body.
Don't forget to follow us on Facebook and Instagram to stay up to date with the latest offers and more!