The best serum for my skin
When we think of our skin care routine, we may think a cleanser, toner and moisturizer is enough, but have you ever thought about adding a serum into your routine? They are a highly concentrated and top performing blend of ingredients that you can target specific skin concerns with and help improve your overall skin health and vitality. Let's get into the best serum for your skin and introducing our selection to find your match.
What is a serum?
A serum is a highly powerful and concentrated liquid that delivers targeted ingredients for specific skin concerns. For example, if your skin is looking on the dull side then your match is a brightening serum like a vitamin c serum or if your skin is lacking in hydration overall then a hyaluronic acid serum will be perfect to replenish lost moisture.
How does a serum work?
A serum is generally a thinner liquid than your moisturizer, they have smaller molecules so they can penetrate the skin to a lower level and be easily absorbed. You apply a serum after cleansing and toning but before your moisturizer, otherwise our hydrating cream can prevent the serum from reaching the lower levels of skin and where it needs to be! Apply 1-2 pumps onto your skin, focus on the areas of concern and generously massage across your face before following with your favourite TEMPLESPA moisturizer.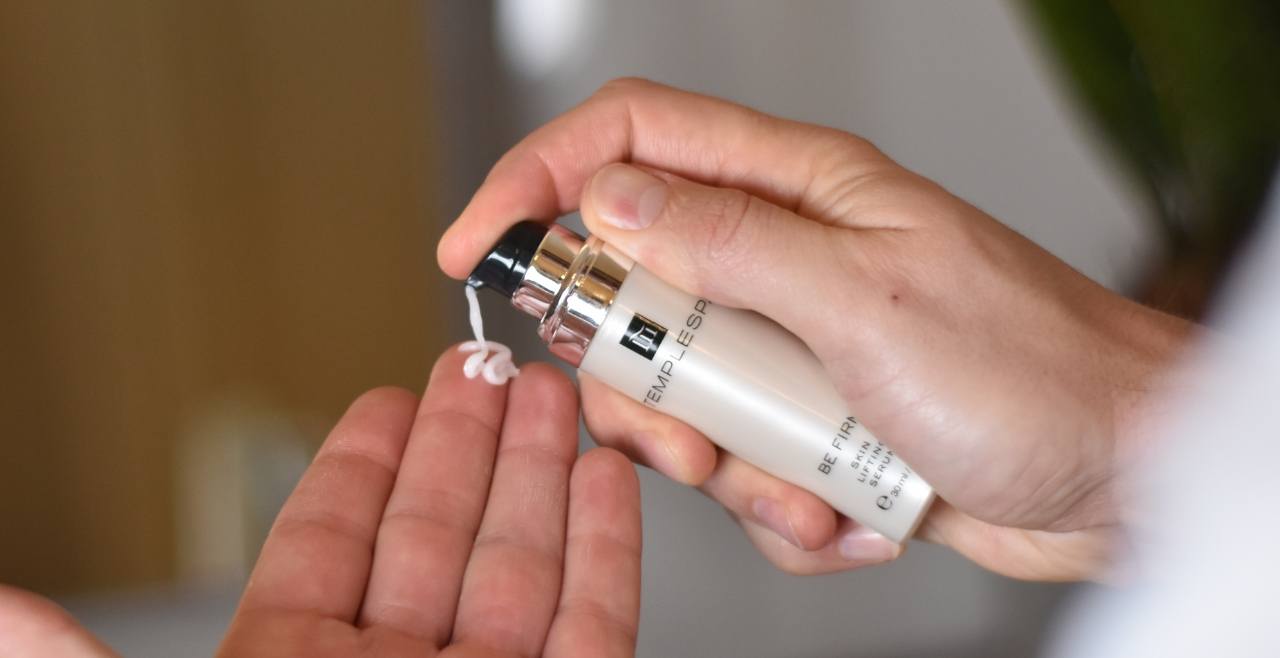 Why do I need a serum?
As a serum is designed to target specific areas and reach the lower levels of the skin, we say serums are the skin of your future. As skin cells generally work on a 28 day cycle, working through the layers of your skin, to reveal fresh new skin cells before they shed and new ones push through again! So even if you're not seeing immediate results, know that your new skin cells are on their way to help improve your skin tone and vitality.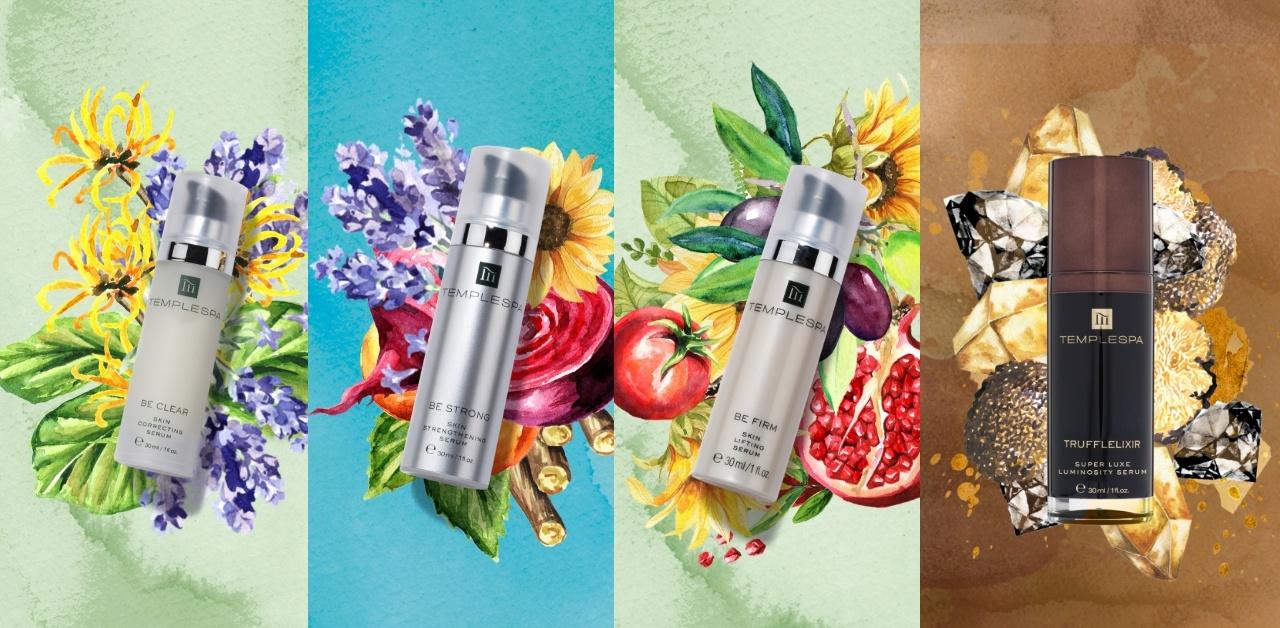 Which TEMPLESPA product is the best face serum for me?
I need a firming lift…
Your skin will love our BE FIRM Skin Lifting Serum. We liken this serum to being your own personal architect to help give your skin back its bounce and firmness. A fusion of Mediterranean ingredients and cutting-edge derma-science like our Lycoskin-Defence, Ameliox and Essenskin™️ blends together to help reduce the appearance of fine lines and wrinkles, plus plump and smooth the skin.
My skin is lacking in radiance…
Try our BE CLEAR Skin Correcting Serum. An intelligent antioxidant brightening serum to help reduce the appearance of age spots and uneven pigmentation, as well as reducing open pores to leave skin smoother, brighter and more even.
I need my skin to look more youthful…
Be amazed by our TRUFFLELIXIR Super Luxe Luminosity Serum. Our best anti aging serum that reduces and softens the appearance of wrinkles and brings radiance to dull-looking skin. Bookmark this as your next retinol serum to try!
My skin is looking dehydrated and dry…
Add BE STRONG Skin Strengthening Serum to your skincare routine. A cocktail of vitamins and ingredients like liquorice and apricot oil blend with our Calmaderm™ complex to help improve skin tone, replace lost moisture and soothe any discomfort too.
We hope you've found the best face serum for you and discovered a new TEMPLESPA favourite! Don't forget to keep checking out our blog for more news, tips and helpful how-to skincare guides.