It's well known at TEMPLESPA that we love to indulge in a spa day and everything that it has to hold, including an aromatherapy massage. But just what are the benefits and how do essential oils improve my next aromatherapy massage?

What to expect from an aromatherapy massage
At the start of your aromatherapy massage, your therapist will ask a few questions about your general health, sleep patterns, lifestyle etc and from this they'll be able to understand which essential oil blends would be ideal for you and the type of aromatherapy massage you could benefit from. Each massage will be tailored and unique to you, with your aromatherapy massage usually lasting around an hour to truly help you switch off and unwind.
The benefits of an aromatherapy massage
As we're fusing energy-boosting or relaxing essential oils with expert practice hand movements as part of your massage, there are many benefits to explore:
Relieve stress and anxiety
Promote overall wellness and connection with your wellbeing
Help you sleep better and promote deeper sleep
Relieve tiredness and aching muscles, feeling relaxed overall
Aiding in concentrate and focus
Which products are the best for an aromatherapy massage?
We're so pleased you asked, as we'd love to bring the spa to you with our hand-selected aromatherapy oils and more!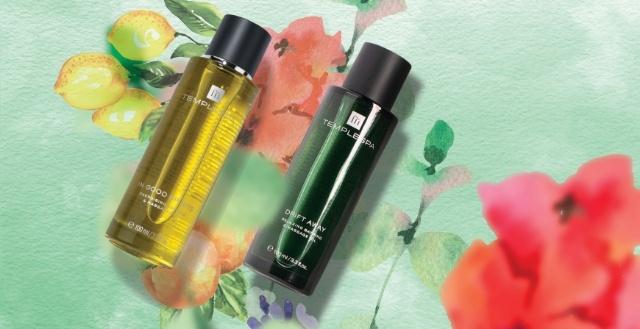 You won't go far wrong with our aromatherapy body and massage oil, DRIFT AWAY Relaxing Bathing & Massage Oil. Drizzle in a warm running bath or as a post-shower treat to lock-in moisture and provide a targeted massage for where you need it most. DRIFT AWAY is our classic massage oil for helping to bring a sense of calm and tranquillity to frazzled and overworked minds, as essential oils of frankincense, myrrh and geranium evoke this.

We hope you've found this blog about aromatherapy massage and essential oils blends useful and insightful for bringing the spa to wherever you are!