After months of winter weather, wrapped up in woolly jumpers and loading up our skincare routine on hydrating ingredients, we're ready for the ultimate glowing skin products and routine.
The goal for skin that sings with radiance, looks brighter and healthier and is a world away from dull skin and lacklustre complexions. There are various reasons on what could be causing dull skin such as a lack of exfoliation, not picking the right products which have brightening boosting ingredients and sticking to a good routine. We have the perfect skincare routine for you, all with award-winning, best sellers and favourites at TEMPLESPA, of course.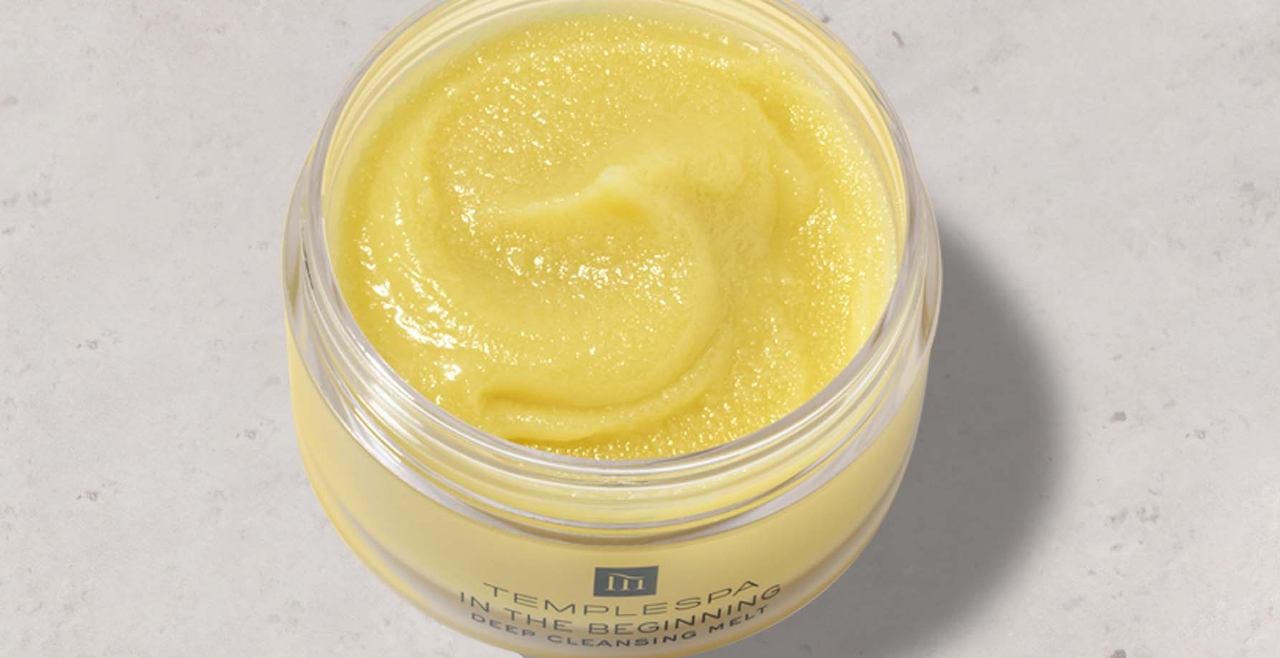 The beginning of any good skincare routine for glowing skin is a great cleanser. Your cleanser will help lift away any makeup, impurities or oils that you've collected over the course of the day. Try our IN THE BEGINNING Deep Cleansing Melt, a unique buttery crystalline balm cleanser that exfoliates away dead skin cells preventing your glowing skin. We've added Mediterranean ingredients of olive, calendula, basil, clary and lavender for a nourishing cleanse that leaves skin polished, brighter and hydrated.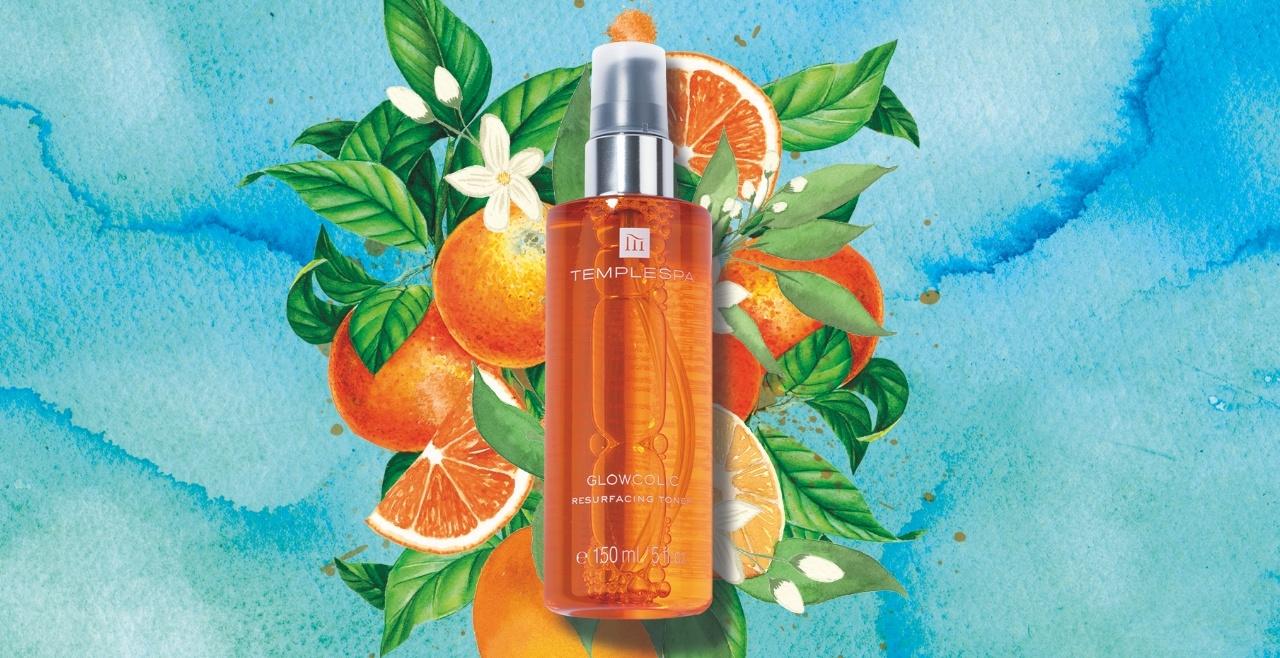 Next is our toning stage, many people may skip this stage and go straight to the next step but a great toner can be the key to unlocking glowing skin! Our best glowing skin toner is GLOWCOLIC Resurfacing Toner, packed with a supercharged blend of AHAs to exfoliate the skin and Mediterranean extracts to balance, soothe and encourage brightness. Apply to a cotton pad then sweep over the skin to refresh dull and lacklustre skin, radiance has arrived!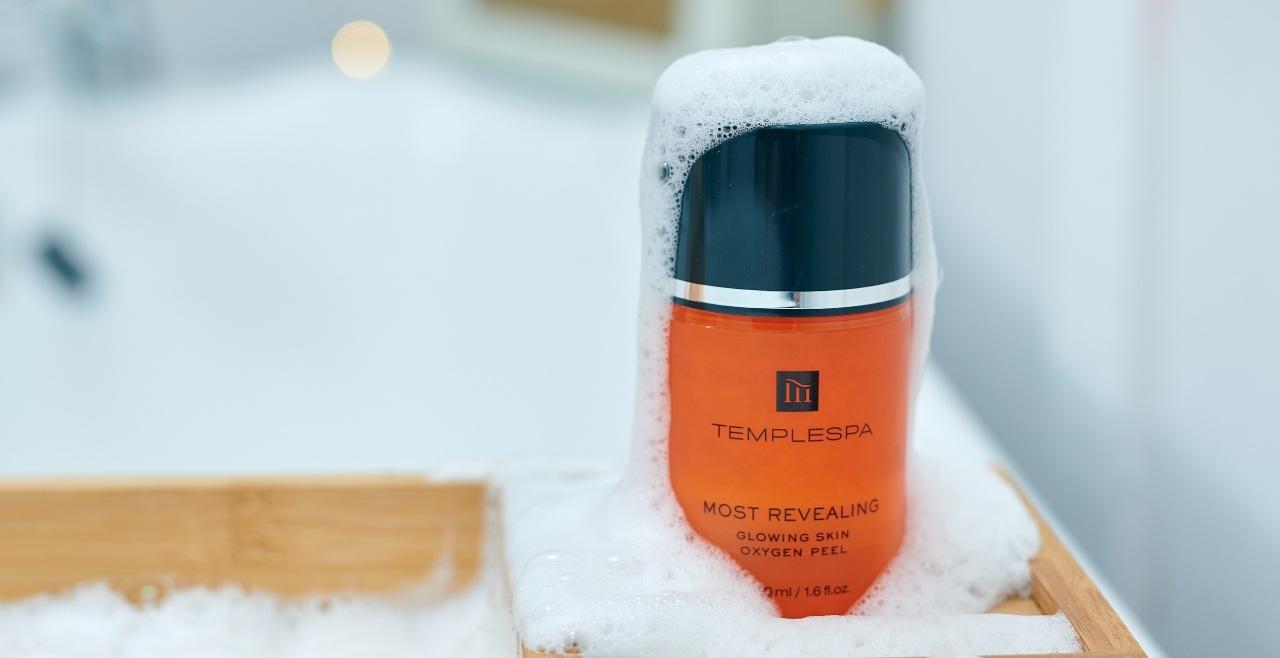 Taking our glowing skin products to the next level is MOST REVEALING Glowing Skin Oxygen Peel. Transforming your skin from lacklustre and dull to positively radiant, the clever orange gel quickly becomes bubbles that nibble away at dead skin cells and promote overall glowing radiant skin.
Like our GLOWCOLIC, our mask uses the power of AHAs glycolic, malic and lactic acids to exfoliate with botanicals extracts apple, kiwi and chamomile to soothe and Mediterranean oils of sweet orange and bergamot, our vitamin c heroes reveal brighter, rejuvenated skin. Begin by using once a week, then build up to a few times per week to prolong your glowing, smooth skin!
Next a serum like our BE CLEAR Skin Correcting Serum is brilliant for helping with the appearance of uneven pigmentation and age spots for radiant glowing skin. Our clever botanical-based formula includes Mediterranean ingredients of black tea ferment, witch hazel, lavender and powerful complexions Delentigo™ and Achromaxyl™ IS which all have superb benefits that help visibly brighten, smooth and tone the skin. Welcome in even, brighten and clarified skin with this treat!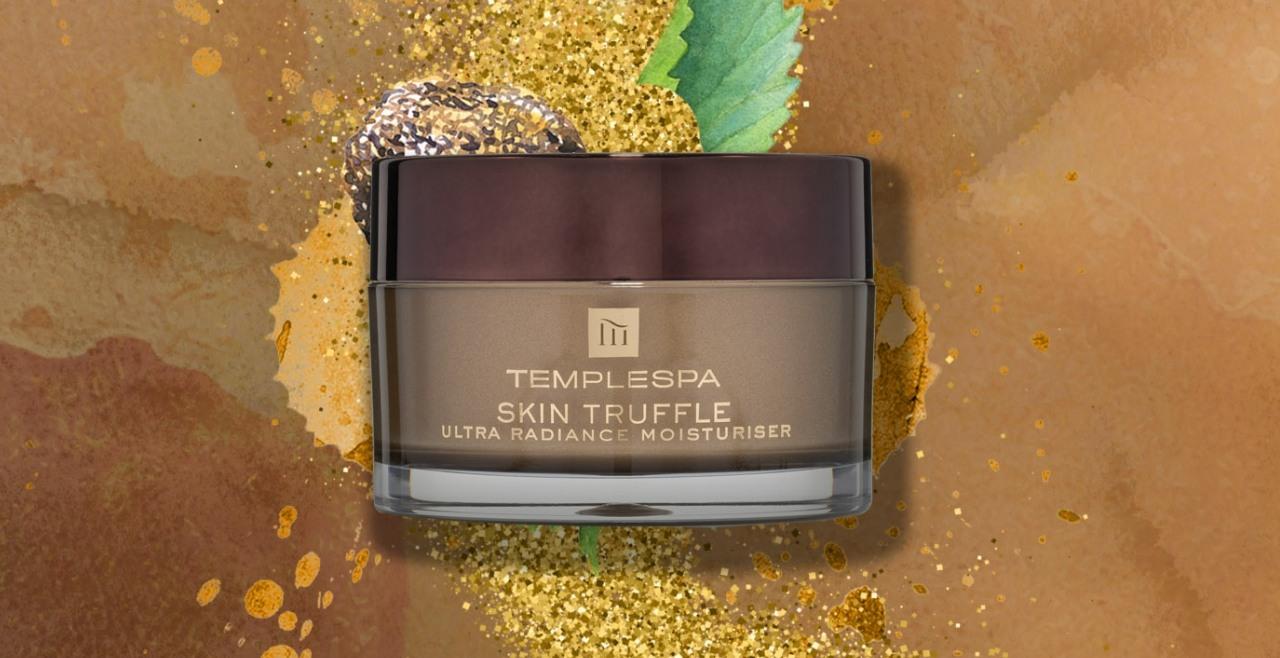 As with any skincare routine, we finish with a moisturiser and for glowing skin, it has to be SKIN TRUFFLE Ultra Radiance Moisturiser. This is your golden ticket to glowing skin as it's packed with high-tech and top performing ingredients that deliver on long-term hydration and give your skin a healthy glow. Happybelle-PE™ is our hero ingredient that mimics the endorphin effect on the skin, giving you that 'I've just had good news' glow, pretty clever right? Alongside luxe ingredients of black truffles, cocoa butter, gold & silk actives and diamond powder that leave the skin super hydrated and total revitalised.
Don't forget when using any acids like AHAs in your skincare routine to apply SPF afterwards as your skin is more sensitive to sunlight afterwards!