Body care 101: the best exfoliator for legs
We can all hold our hands up to admit about not taking enough care and attention on our body care as much as we do our skin care. But keeping on top of your body exfoliation will leave you with smooth and soft results and provide better absorption for the rest of your body care! Ready to explore more? Let's get into the best exfoliator for the legs.
What a good exfoliant for the legs will do is encourage fresh new skin cells to appear and lift away any dull, dead skin cells.
We'll take you through a few different methods of how to exfoliate your legs and the best recommended products for the job!
A physical sugar scrub
This type of scrub is the heavyweight in the body care world! They do a deep exfoliation of the legs to lift away dead skin cells for silky smooth skin. A little goes a long way with sugar scrubs too, take a small amount and massage into damp skin in circular motions.
TEMPLESPA recommends…
SUGAR BUFF Smoothing Body Scrub, $43
Our Mediterranean inspired sugar scrub has a skin-boosting blend of hydrating olive and grapeseed oil, fig, pomegranate, vitamin E plus a relaxing cocktail of essential oils. Not only is this scrub deeply exfoliating for your skin but it leaves it wonderfully soft, smooth and fragrant.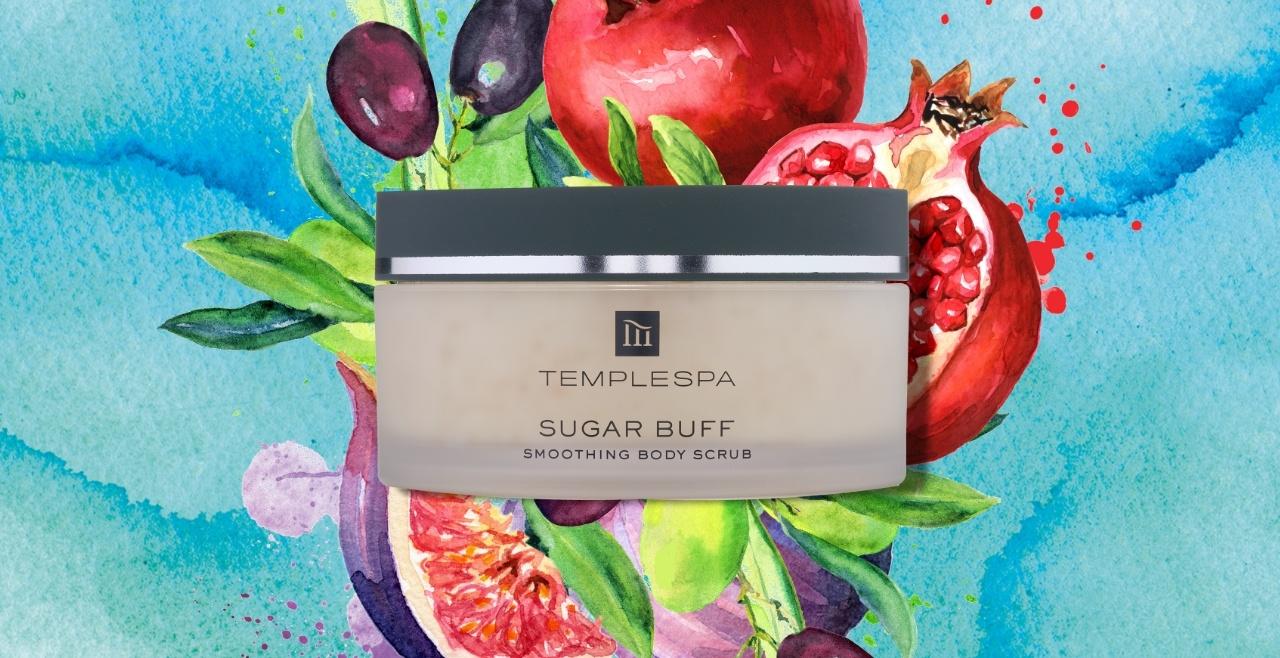 A gel scrub
A gentler version than the sugar scrub, this gel-scrub hybrid gives the cooling and smooth ease of a gel but the extra exfoliating benefits your skin will love. This scrub is a great option for more regular exfoliation as it isn't as deeply exfoliating on the skin but will still give you that instant smooth result.
Dry body brushing
This ancient technique is brilliant for not only exfoliating your legs and all over your body, but has health benefits for your lymphatic drainage system. How to quickly dry body brush your body is to use a specifically designed brush in short swift motions along each limb on dry skin, in the direction of your heart before getting in the shower.