We can all understand the battle of finding that perfect Christmas gift for your boyfriend to unwrap or socking fillers for dad, who more than likely has everything he needs already. But don't worry because we'll be your personal Christmas shopper for a few moments, finding you the best gifting ideas for men from the sweet little gifts to the luxury Christmas gifts.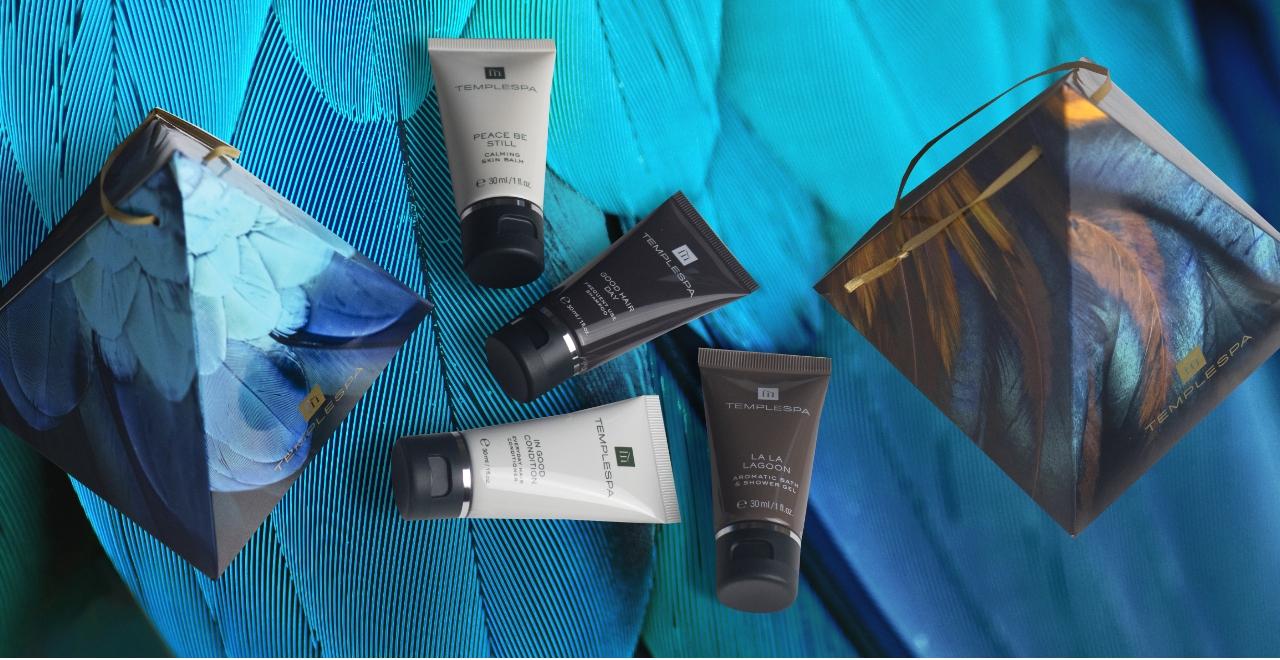 We'll begin with the stocking fillers, the unique gifts to help him to 'spa wherever you are'!
SPA MINI BREAK Cleansing & Nourishing Treats
This is a perfect surprising gift for him, call it his own personal travel spa for whenever he's on the go! That might be at the gym, travelling or simply times when he needs a quick refresh. Our mini routine of hair and body treats help to cleanse, restore and nourish from top to toe, housed in our beautiful triangle which can be hung on the tree!
We begin with a deep cleanse for the hair and scalp using GOOD HAIR DAY Frequent Use Shampoo, then follow through with IN GOOD CONDITION Everyday Hair Conditioner for added shine and aid in detangling the hair. Next refresh the skin with our gorgeous LA LA LAGOON Aromatic Bath & Shower Gel to effortlessly lift away oils and dirt from the day, before ending the routine with a nourishing dose of PEACE BE STILL Calming Skin Balm to hydrate and settle the skin.
FRESH START Groom & Go Essentials
You'll find another great stocking filler and unique gift for him here, as one of these products is limited edition to Christmas so you can't find it at any other time of the year! Packaged in our beautiful triangle you'll find SIEZE THE DAY The Power Shower Gel to instantly add energy with an uplifting essential oil blend and nourishing ingredients to cleanse the skin. For that super smooth shave every time, STUBBLE TROUBLE Soothing Shave Gel is our plant-based hero with herbal extracts to reduce skin irritation and a reviving blend of Mediterranean essential oils. Then take your PEACE BE STILL Calming Skin Balm to finish the spa-like ritual, your skin is left hydrated, soft and oh-so-relaxed.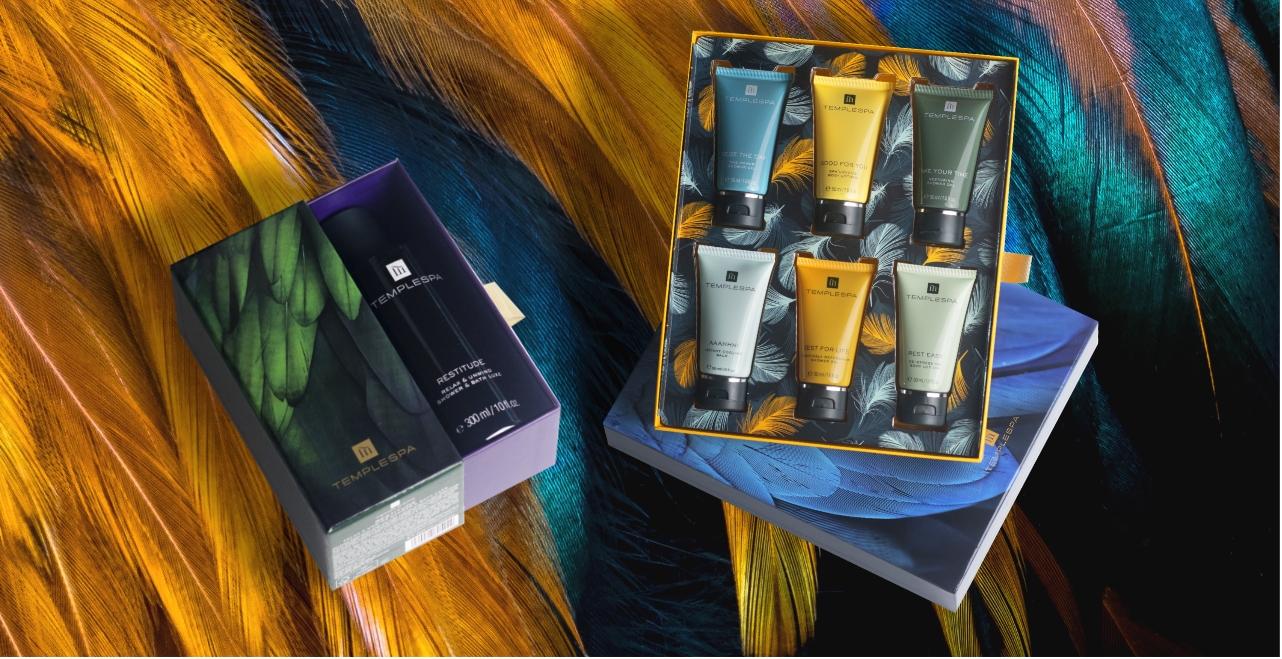 For more inspiration in the best gifting ideas for men, we've got the perfect way to add a slice of spa and luxury to their every day life and simply tell them to take a moment to chill out!
THE RECHARGE SPA Spa Wherever You Are Collection
We love this unique gift for him and how it can be curated based on his mood and vibe for that day! Discover 3 unique aromatherapy blends; zingy energy, restorative blend and a total relaxation fusion, each in a shower gel and body lotion form. So whatever mood he is feeling, we've got him covered! Our showers gels effortlessly lift away oils and impurities from the day, leaving the skin refreshed and comforted, then finish with our nourishing body lotion to help restore hydration and softness.
RESTITUDE Relax & Unwind Shower & Bath Luxe
This is the perfect surprising gift to easily create that spa-like feeling every day! RESTITUDE is a luxurious golden nectar that transforms into creamy bubbles, releasing soothing notes of patchouli, geranium, sweet orange and vetiver. It sits alongside a base of hydrating coconut and sunflower oils to hydrate the skin and muscle-easing extracts ginger and turmeric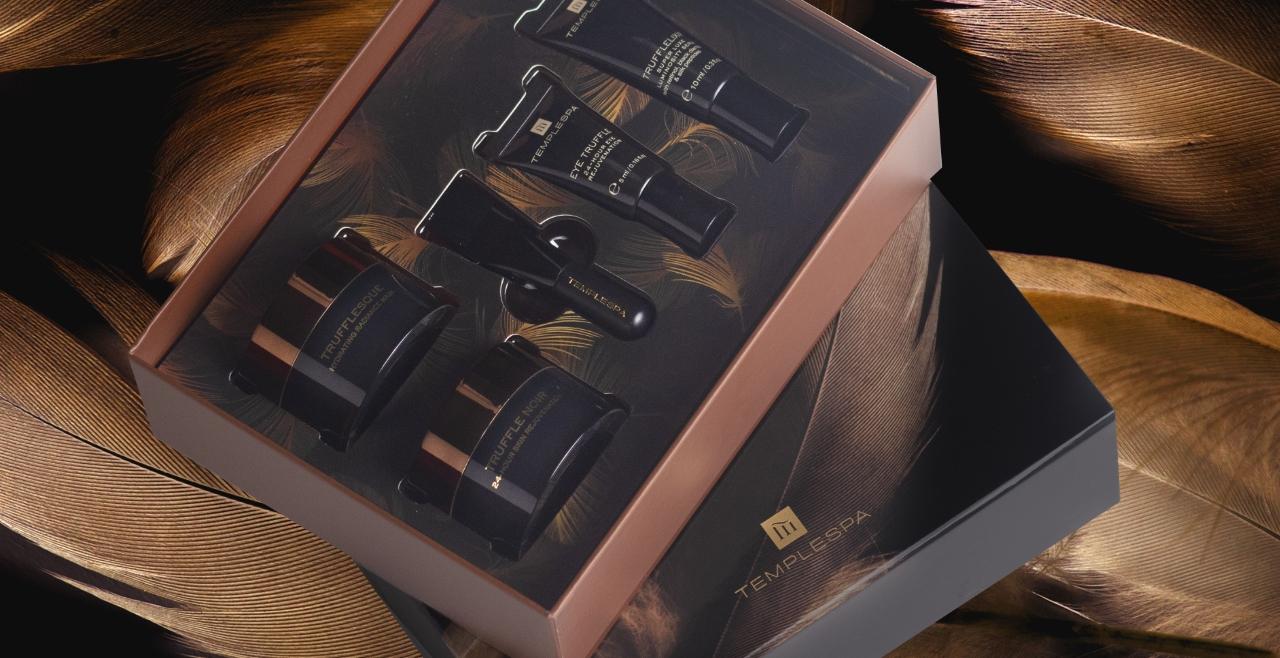 Tick off that present in the luxury Christmas gift category that doesn't have to cost the earth, and has plenty of award-winning products inside it.
ABSOLUTE TRUFFLE The Crème De La Crème Skin Collection
Take a moment of total indulgence and transform dull, lacklustre skin along the way with ABSOLUTE TRUFFLE. Featuring our stunning SKIN TRUFFLE Ultra Radiance Moisturiser and TRUFFLE NOIR 24-Hour Skin Rejuvenation as your morning and evening moisturiser choices, injecting much needed hydration and subtle glow for the skin. Carry on with your treatment products, TRUFFLELIXIR Super Luxe Luminosity Serum and EYE TRUFFLE 24-Hour Eye Rejuvenation to rewind the clock on dark circles and fine lines, these beautiful daily luxuries really do make a difference! To finish off this luxury Christmas gift you have our BODY TRUFFLE Rejuvenating Body Radiance Crème for that extra nourishment and glowing confidence boost.