When the colder winter weather comes around and our skin is looking a little lacklustre and dull, we're on the hunt for the best products to make your skin glow! We've made it easy for you in one blog, simply come back here for everything at your fingertips for radiant skin.
"My face looks dull and tired"
Is often the common phrase we hear! Glowing and radiant skin is more common in the summer months with all that extra vitamin D, perhaps a more balanced healthier diet and generally emitting more happy endorphins. We've got 4 easy solutions to making your skin glow and tackling dullness, along with why glycolic acid and vitamin c ingredients are the ones to look out for…
1. Add vitamin c to your skincare
In the skincare industry vitamin c is a powerhouse ingredient, well documented for its brightening properties and for transforming dull and lacklustre complexions fast. You'll find other vitamin c benefits are reducing the appearance of hyperpigmentation and age spots and because it's an antioxidant, it aids in strengthening the skin against the damage from UV light. Alongside boosting the collagen production in our skin and promoting overall healthier, clearer skin.
2. Try switching up your cleanser
Sometimes swapping out a product in your routine can make all the difference, and with your cleanser you'll see the results quickly. A cleanser is designed to remove traces of makeup, oils and impurities from the day and you need to cleanse once in the morning and twice in the evening. So why you do need to double cleanse in the evening? Because from wearing daily SPF and makeup these can get lodged in your skin and by ensuring a thorough cleanse to remove these, you can apply the rest of your skincare on clean skin!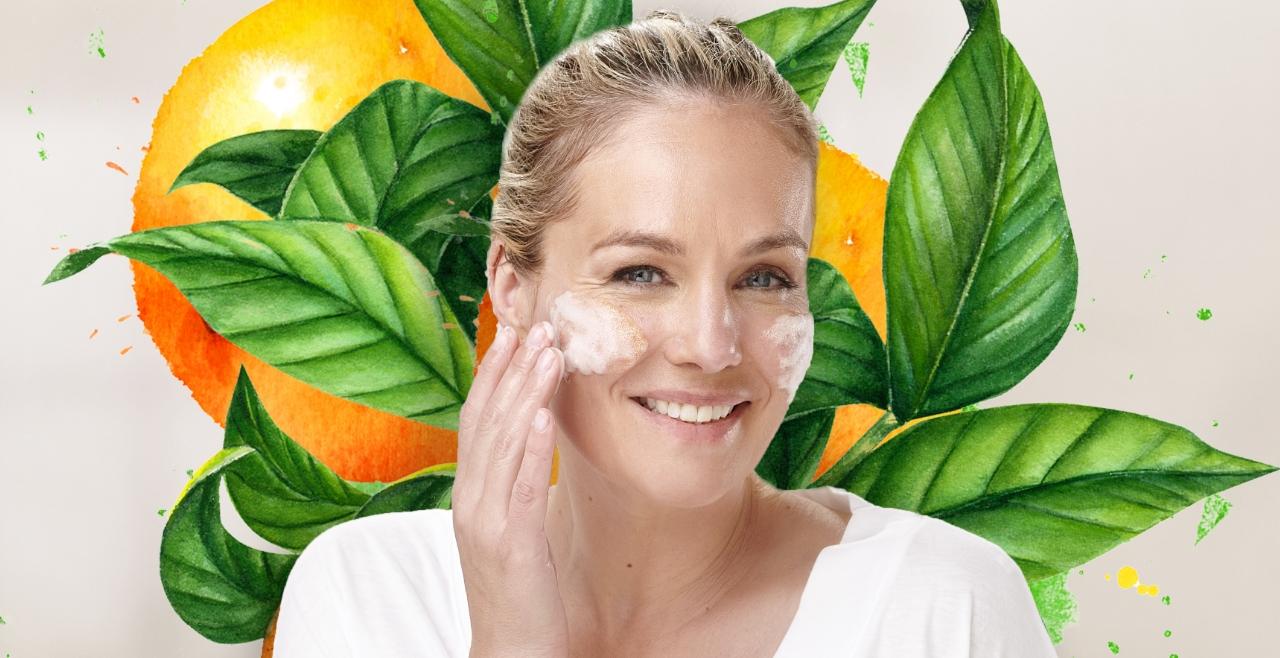 3. Look to give exfoliating a go
Exfoliating can get a bad reputation, from overexfoliating with harsh scrubs and causing irritation or dryness. But dull skin from a lack of exfoliation is very common and there are plenty of gentle exfoliators on the market you can now try. Look for ingredients like glycolic acid and other AHAs which provide a more gentle solution to exfoliation, in comparison to those gritty scrubs! Always remember to apply SPF during the day when you're using any kind of acid.
4. Use a brightening serum
Serums are your go-to for targeted results with highly concentrated ingredients that do the job. And if you don't have one in your routine, where have you been hiding?! Look for a serum with vitamin c and other brightening ingredients in it to help make your skin glow, slot into your routine after toning and stay consistent with applying!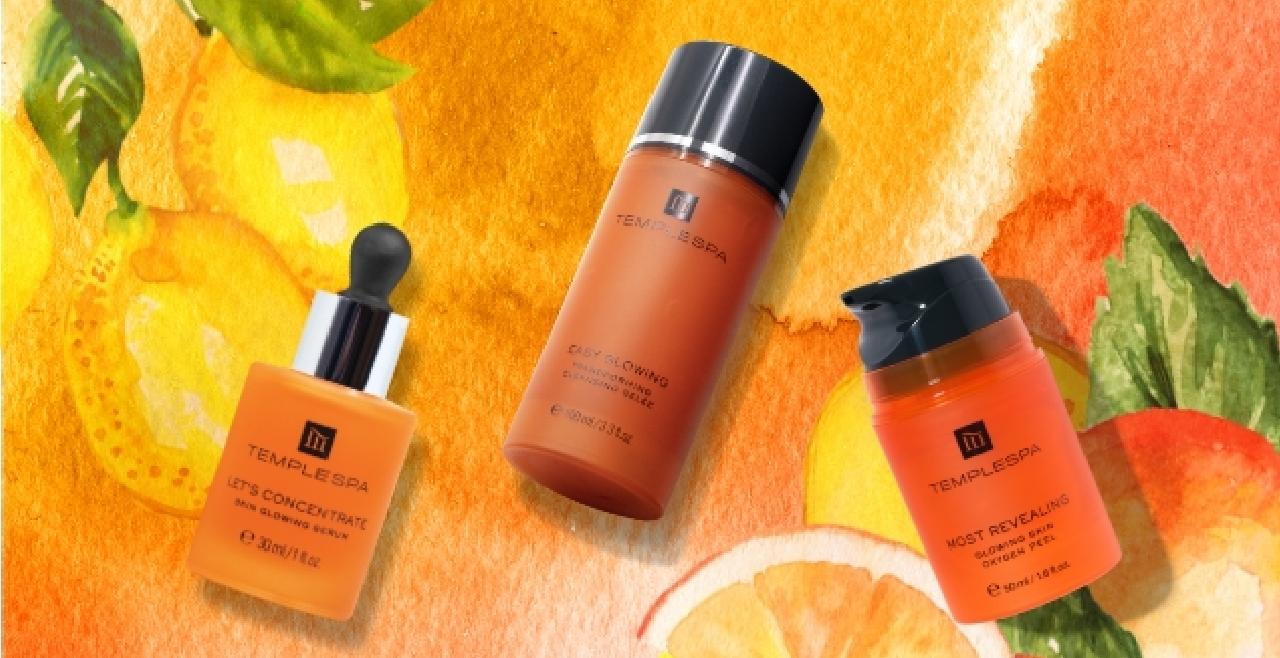 Time to share the TEMPLESPA products that'll help make your skin glow again.
What is the best serum for glowing skin?
Step forward LET'S CONCENTRATE Skin Glowing Serum our powerful vitamin c serum that instantly helps to make skin smoother, clearer and more radiant overall. You'll see we've combined ingredients of vitamin C and alpha arbutin which work in synergy to boost the skin's energy and diminish the appearance of open pores and hyperpigmentation, along with flipping the switch on dullness to brightness.
An added bonus to your vitamin C serum is our blend of blemish-fighting antioxidants from zinc and magnesium and sodium hyaluronate for extra hydration and orange oil for a zingy freshness. Slot our serum step in after your toner and leave to settle into the skin before applying your moisturiser
Where can I find a balm cleanser?
If you've never tried a balm cleanser before, then you're in for a treat! Our award-winning IN THE BEGINNING Deep Cleansing Melt is perfect for boosting dull skin as it includes crystalline pieces which gently exfoliate away at the skin. Plus added olive oil, calendula, basil, clary and lavender add hydration, dewiness and a totally radiant complexion.
What's the best face mask for glowing skin?
As we've said exfoliation is key for making your skin glow, a great face mask for the job is MOST REVEALING Glowing Skin Oxygen Peel. Our clever bubbling mask harnesses AHAs like glycolic, mandelic, lactic and malic acids which gently exfoliate away at the skin. They work by dissolving the glue bonds that dead skin cells attach themselves to on the skin, causing dullness. We've also added in sodium hyaluronate for hydration and soothing botanical extracts of apple, kiwi and chamomile, for brighter skin always!