The Eye Care Guide: Reduce dark circles and puffy eyes
Welcome to the total eye care guide for reducing dark circles and puffy eyes! From everything to tackling puffy eyes to which are the best eye creams for dark circles, we'll be sharing our top advice, products and techniques. Our eyes are often likened to the 'windows of our soul' and our goal is to keep them bright and youthful, away from ageing effects. Let's get into the blog!
Why do I get puffy eyes and dark circles?
Often you'll hear the reason of a lack of sleep for tired, puffy eyes with dark circles under them and that is a true lifestyle factor. However it can be down to hyperpigmentation genetics through your family that can be causing your dark circles. Alcohol consumption and a lack of water can cause dehydration and especially around the eye area, where the skin is thinnest, so eyes appear puffy and dry.
Protect your eyes from sun damage by adding a SPF moisturiser to your regular skincare routine and wear sunglasses with UV protection that covers the areas around your eyes, helping prevent sun damage that can accelerate the ageing process. Take on tiredness by improving your evening routine with a sleep mist like QUIETUDE and following a wind-down routine that helps settle busy minds, aiding in a good night's sleep for your skin!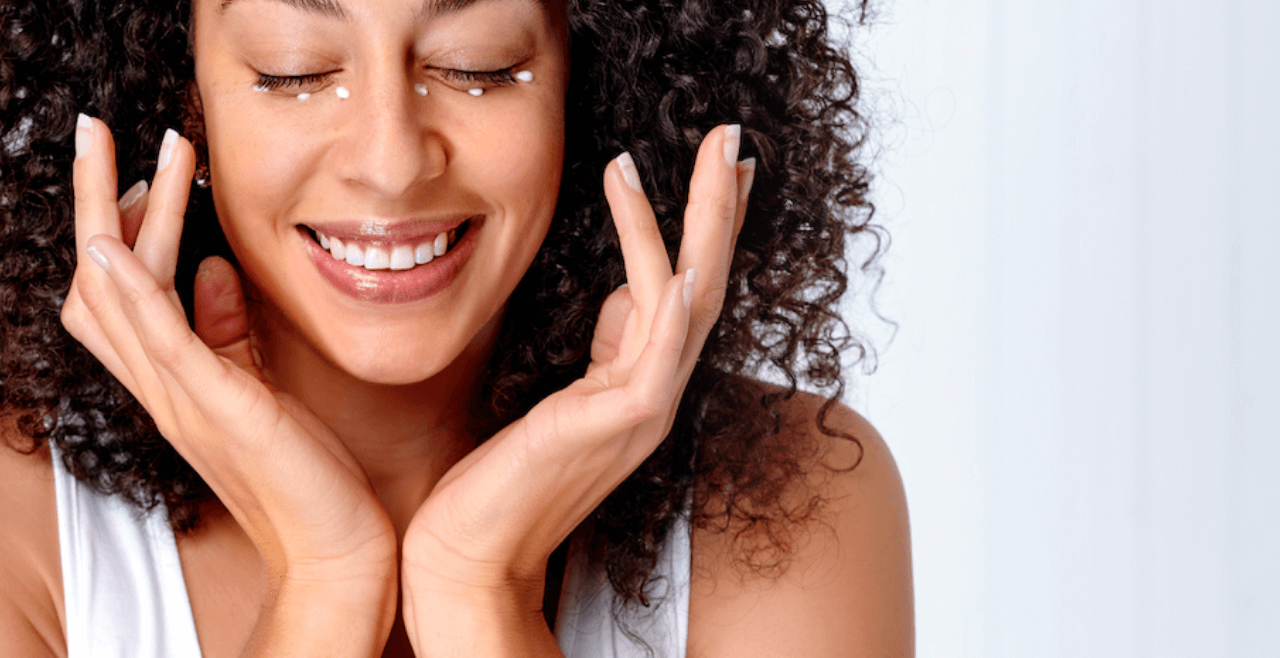 How can I reduce my dark circles and puffy eyes?
Besides a few lifestyle changes we mentioned above, there are a few TEMPLESPA products, tips and techniques that can help improve the appearance of tired eyes, dark circles and puffiness.
Step 1. Remove eye makeup
Avoid excessive tugging with a soothing eye makeup remover like EASY ON THE EYE. Our gentle formula effectively removes eye and brow make-up, even stubborn waterproof mascara, in a swift and easy motion. We've added calming Mediterranean botanicals of camelia tea, cornflower and eyebright to refresh, revitalise and ensure your make-up disappears without a trace!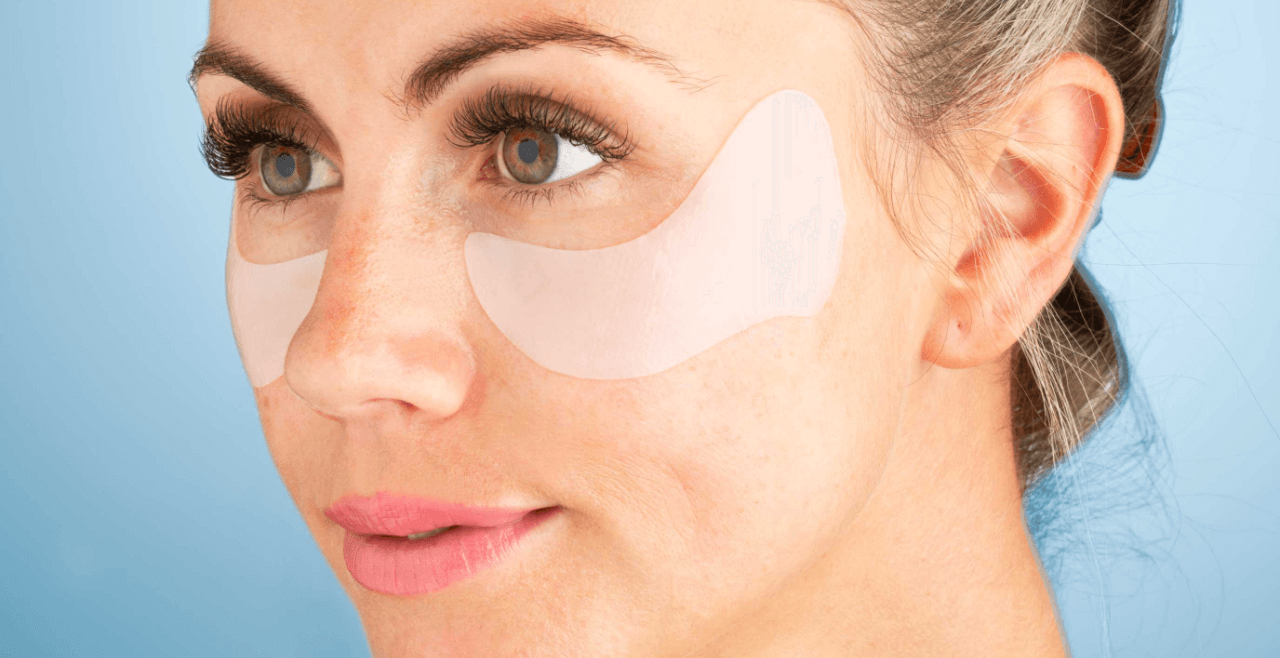 Step 2. Apply an eye mask
A great calming and soothing solution for puffy eyes and dark circles is with an eye mask. What you're looking for in an eye mask is something that's super hydrating, gentle and perfectly fits the contours of your eyes.
Add our EYE SURVIVE Multiple Effect Serum-Complex Treatment Eye Mask to your routine to help firm the eye area. Think of these as your little dark circles saviours! Our bio-cellulose, coconut-derived fabric patches are drenched in our I-FIRM complex and nourishing ingredients of cucumber and marine algae to brighten and restore lost moisture.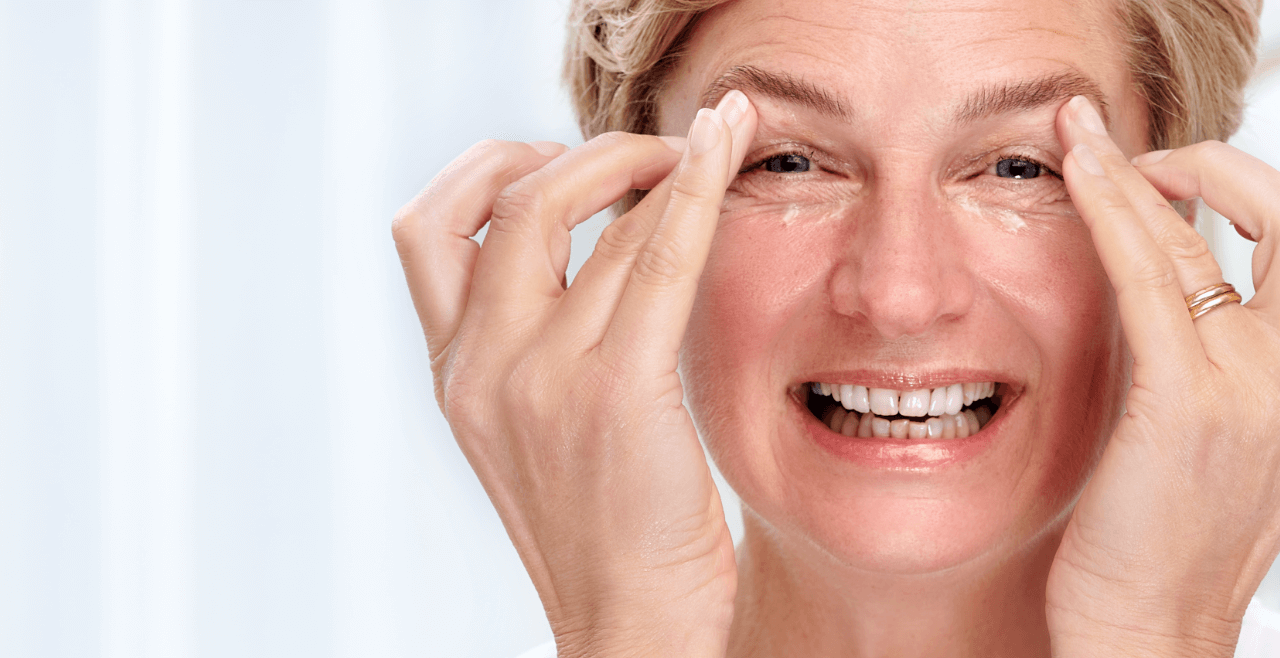 Step 3. Massage
While you have your eye mask patches still applied or you're about to apply your eye cream, a great way to ensure your skin is soaking up all the good ingredients is with a massage. Take your ring finger and lightly pat in any excess serum left from your eye patches or your eye cream, until completely absorbed. This finger has the softest touch so you won't be dragging against the delicate skin around your eyes.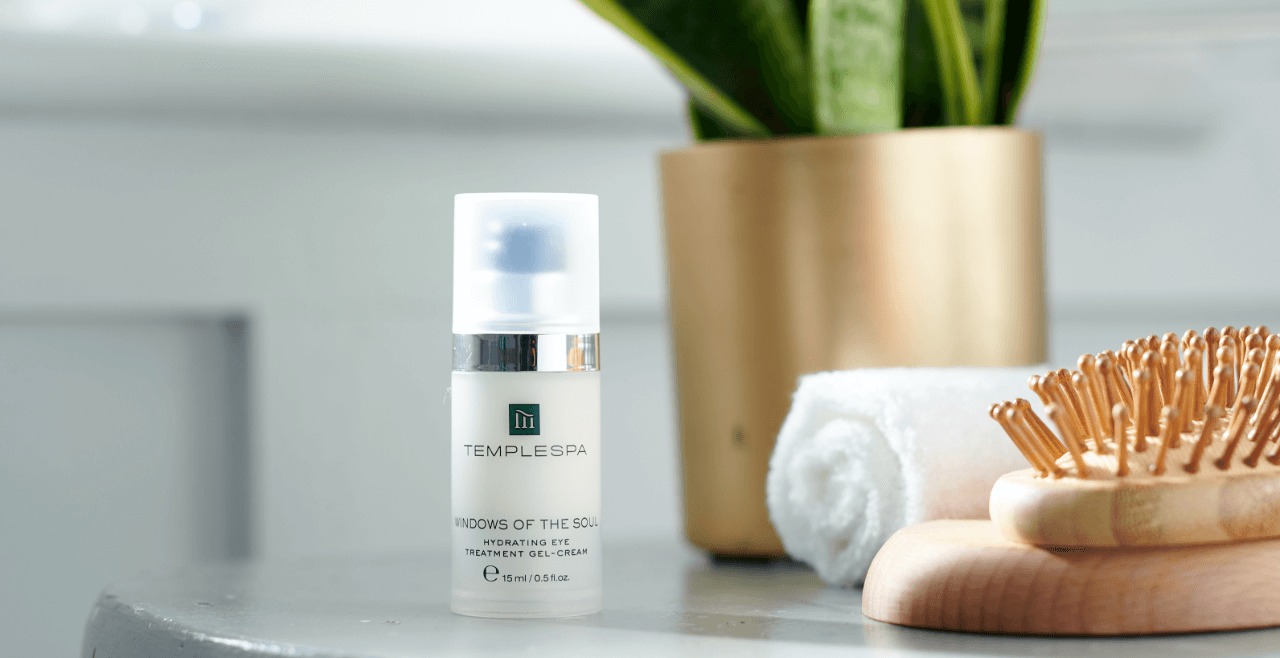 Step 4. Apply an eye cream
The most obvious step of them all is an eye cream of course! We have two brilliant eye creams for dark circles at TEMPLESPA, so let's introduce you to them. WINDOWS OF THE SOUL Hydrating Eye Treatment Gel-Cream is packed with ingredients like echinacea, eyebright and cucumber that are brilliant soothing ingredients, flooding the eye area with a moisturising boost.
To tackle the effects of anti-ageing, we turn to EYE TRUFFLE 24-Hour Eye Rejuvenation to smooth, brighten and visibly help to smooth the appearance of dark circles and puffy eyes. We've created a science-led complex with luxury ingredients of black truffles, sapphires and champagne that bring the skin brightening and serious anti-ageing benefits.