Perhaps it's too early to talk about Christmas, but there's always a birthday/anniversary/occasion on the calendar to buy a special gift for. We like to treat everyone to that 'spa wherever you are' feeling and our luxury bath gift sets and spa gifts tick all the boxes. Let's get into our gift guide!
Bath and body gifts
Perfect for that person always in the bath or enjoys 30 minute long showers on the daily, we've combined a luxurious experience with beautiful Mediterranean ingredients and science-led formulas to deliver on the results you love. Time to sit back, unwind and relax…
FRESH START Groom & Go Essentials
A great mini luxury gift set designed for those always on the go and in need of a quick refresh and recharge! The uplifting SIEZE THE DAY The Power Shower Gel has zesty notes to uplift and soothing ingredients to gently cleanse the skin, then lock in hydration with PEACE BE STILL Calming Skin Balm that's oh-so-soothing too. STUBBLE TROUBLE Soothing Shave gel fuses calming herbal extracts with aloe vera for a smooth shave every time!
THE RECHARGE SPA Spa Wherever You Are Collection
Pick and choose your favourite shower gel and body lotion combination, from zesty uplifting notes to soothing, relaxing Mediterranean essential oil blends. Our shower gels and body lotion duos make the perfect bath and body gift for someone looking for a unique way to elevate their shower routine!
SPA MINI BREAK Cleansing & Moisturising Treats
Our collection of hair and body essentials make sure you're cleansed, relaxed and ready to go go go! Start with a nourishing cleanse from our shampoo, followed by our conditioner to deeply nourish and shower gel to refresh and moisturise the skin. Add in our super soothing body balm to lightly hydrate and calm the skin.
Luxury bath gift set
This selection features great spa gifts for her, whether she enjoys a long deep bubble bath on a Sunday or wants that quick hit of a spa-like feeling in their morning shower.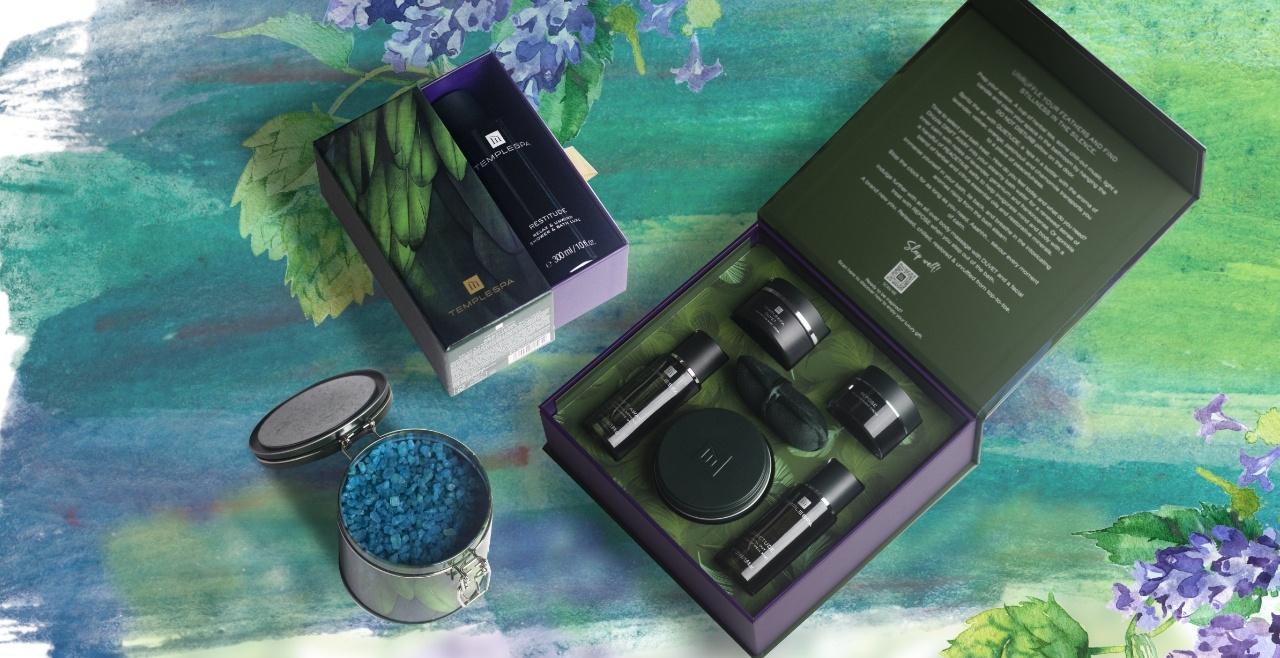 DO NOT DISTURB Peace & Relaxation Collection
Switching off from the world has never been easier than with DO NOT DISTURB, 6 hero relaxation products crafted with calming aromas, cashmere textures and Mediterranean botanicals. Follow along with our bespoke ritual to set busy minds at ease and truly unwind!
PEACETIME Restoring Bath Salts
Ever wanted to see a sea so blue it's almost not real? PEACETIME Restoring Bath Salts add a beautiful cool marine blue colour to your bath, along with muscle-easing minerals and arnica and hemp to truly help unwind and calm the skin.
RESTITUDE Relax & Unwind Shower & Bath Luxe
Hit the pause button and cleanse away the stresses of the day with our luscious shower gel – warning, this luxury bath gift is fairly addictive! RESTITUDE blends Mediterranean essential oils of patchouli, geranium and sweet orange and vetiver, all on a base of coconut and sunflower oil to nourish the skin.
Gifts for home interiors
If their home looks like a magazine spread every time you visit, these are the best gifts to buy with unique and limited edition design and scents!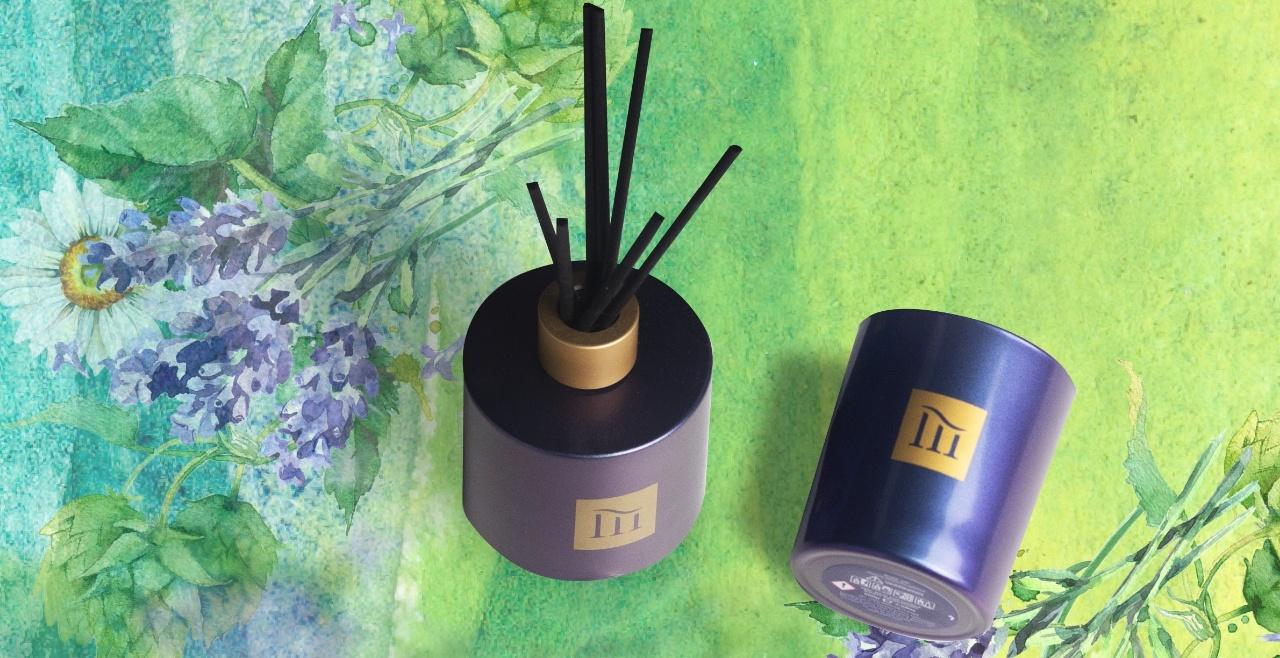 BREATHE DEEP Aromatic Diffuser
Bringing the scent of the Mediterranean to your home in our stylish diffuser, with inviting, warm aromas. Experience vibrant citrus notes as they blend into plum, leather and a hint of florals, all to comfort and uplift your senses in one.
Ever wanted to capture that scent of the Mediterranean? You've found it here in our candle. Creating a warm, glowing ambience when lit, discover notes from invigorating citruses, delicate florals and plum and leather to fill your home from first light.
Gifts for skincare lovers
There's nothing quite like getting your favourite luxury skincare gifted to you, is there? Our gifts for skincare lovers range across from lips to the ultimate luxe treatments with gold-standard ingredients.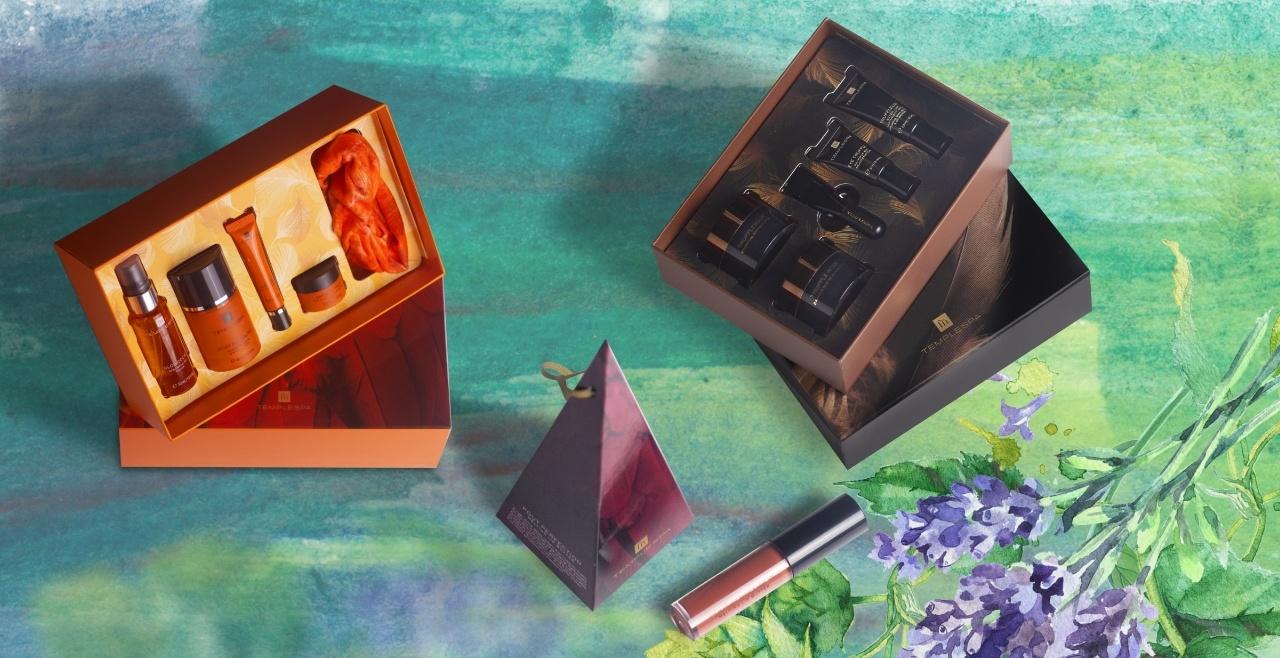 POUT PERFECTION Melting Lip Butter
A universal shade that works for everyone, POUT PERFECT delivers on a high shine gloss-cream for long-lasting hydration and non-sticky, gorgeous results! Our lip colour includes organic oils of castor, almond and green coffee for instant nourishment.
TIME TO GLOW Complexion Perfection
This gift for skincare lovers really ups the level of GLOW! Featuring a toner, mask, serum and lip scrub with a plush hair band, this total routine helps slough away at dead skin cells and restores a beautiful glow to the skin. Discover ingredients like glycolic acid, vitamin c and Mediterranean fruit extracts for a zingy freshness
ABSOLUTE TRUFFLE The Crème De La Crème Collection
Now this is truly a luxurious, indulgent spa gift for her! Treating the skin to celebratory ingredients that transform the skin from dull and lacking in life to rejuvenated and radiant again. Spot ingredients like black summer truffles, champagne, cocoa and strawberry extract across our moisturiser, mask, serum and eye treatment for the total treatment.