Cleansing Tips For Beginners
By now we know that most people use a facial cleanser in their skincare routine, but sometimes it can become habit to cut cleansing corners, or just use 'what you know' without giving your skin any real benefit. These simple mistakes can actually end up effecting your skin's appearance and health. So, we've put together our top facial cleansing tips to get you back on track to glowing and radiant skin!
1. Double cleanse
You may have heard of it, but have you actually tried double cleansing in your evening skincare routine? We swear by it! Double cleansing works by firstly removing all makeup, daily grime and pollution, which is great right? Then the second cleanse actually cleans the skin so your complexion is left full of radiance and any products used later in your skincare routine can reach the skin and where they need to be more easily. If you're not yet double cleansing, you really should start! We recommend using IN THE BEGINNING Deep Cleansing Melt, this beautiful, award-winning cleanser melts away on your skin revealing a dewy, clean and clear complexion.
2. Wash your muslin cloths and flannels regularly
So you've washed your face, but have you washed your muslin cloths and/or flannels? They can harbour dirt and bacteria removed from your face, and not washing them regularly simply means your rubbing all that dirt and bacteria back on to your face! Hello breakouts! We recommend washing your TAKE IT OFF Muslin Cleansing Cloth regularly so that you're ensuring a clean cleanse for your skin.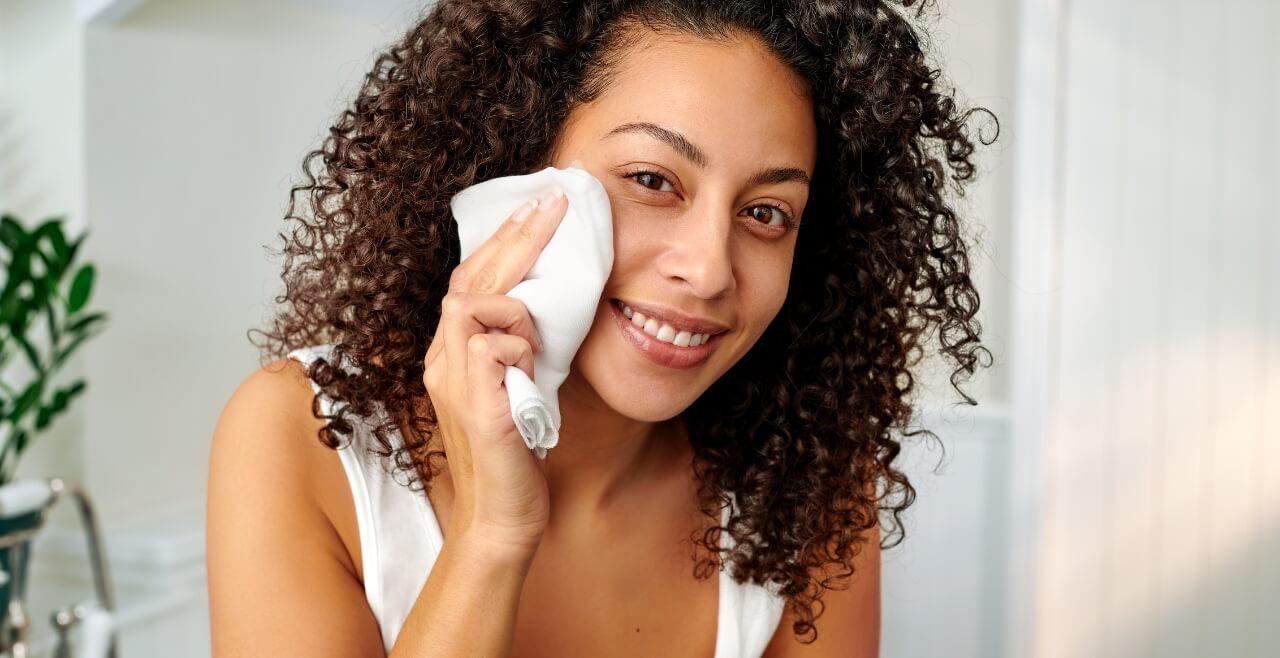 3. Adapt your cleanser to your skins needs
As the seasons change, so can our skins needs and our skincare routines need to adapt to them! We quite often become oilier in the summer, dryer in the winter, and can be prone to breakouts and sensitivity with the changing of the elements.
We recommend adapting our cleanser to your skins current needs, for example, if you normally are cleansing for dry skin but are suffering from sensitivity in the colder months, try using BE GONE Kind-Hearted Cleansing Crème until your skin is back to its normal self. If cleansing for oily skin isn't currently working for you and you need some help to tackle dry patches, try using IN THE BEGINNING Deep Cleansing Melt as a cleanser to help battle dry patches fast.
Listening to your skin and being receptive to its needs is so important for maintaining an all-year-round healthy glow and complexion.
4. Don't forget to tone
Lastly, never cleanse without toning! Toning not only balances the skin and prepares it for future products such as serums and moisturisers, they can also be exfoliating, settling and really refreshing for the skin! Plus any traces of cleanser left over can be lifted away with your toner too. We recommend using our TONING ESSENCE Essential Mist Tonic Without The Alcohol all skin types; this balancing and soothing toner will leave your skin super clean and refreshed.