MY KINDA SKIN
ESSENTIAL SKINCARE
COLLECTION
MY KINDA SKIN
ESSENTIAL SKINCARE COLLECTION
What's your skin type? Dry and flaky, split personality, oily & congested or just pretty normal? Either way one of our exclusive collections will give you the results you're looking for this season. Each comes in a gorgeous black mesh bag made from recycled cotton!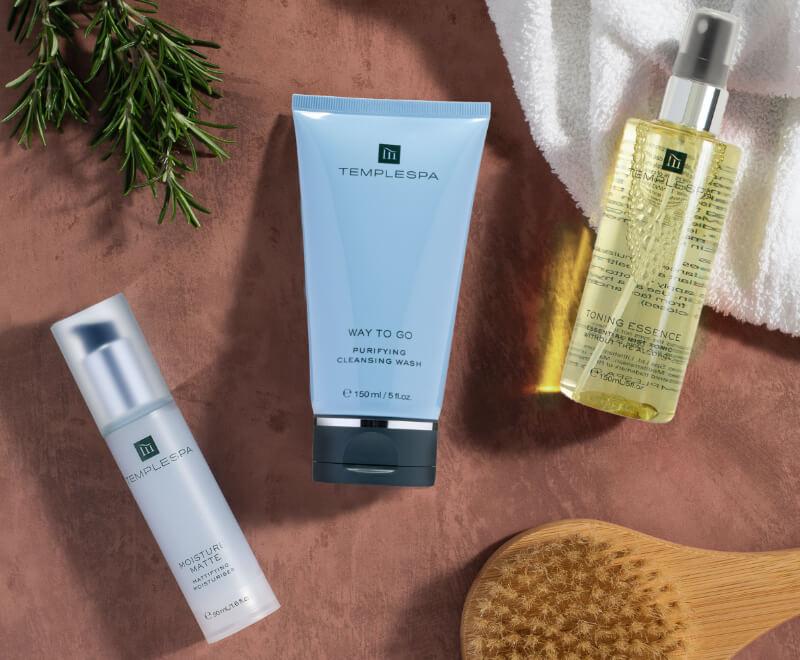 SOS for those who suffer with excess oil, blemishes and breakouts. This trio will leave your skin feeling clean, clear and shine-free.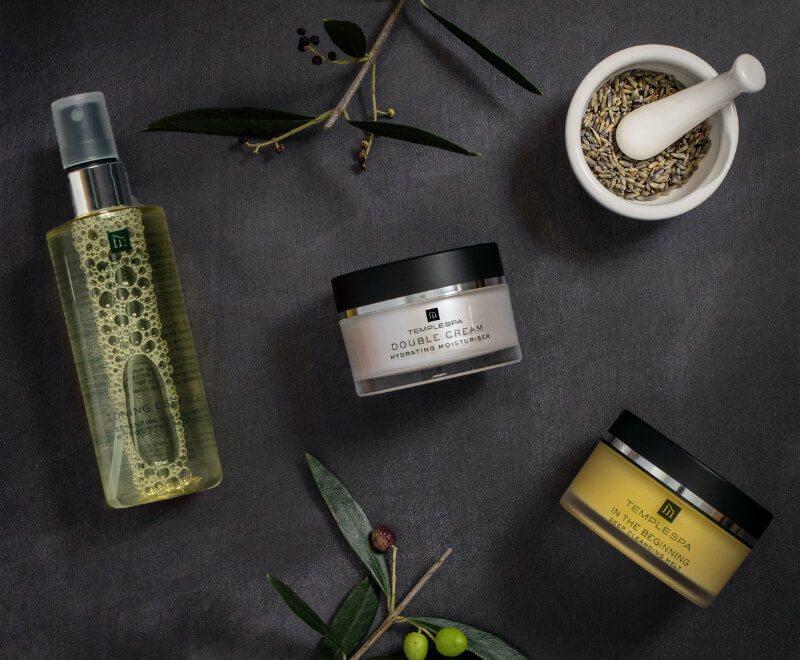 The perfect hydrating trio to cleanse, tone and moisturise your dry, thirsty skin leaving it feeling plump and soft.
COMBINATION SKIN ESSENTIALS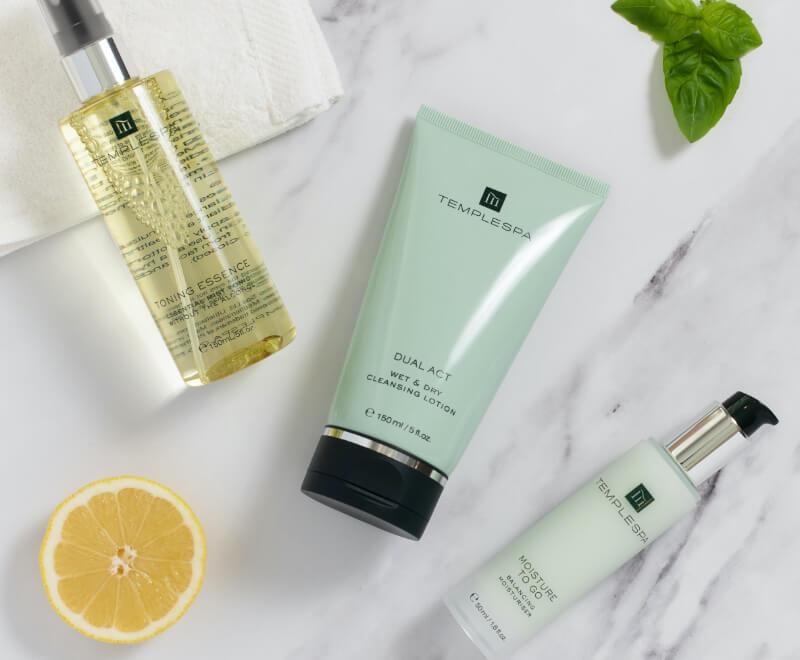 A clever trio that knows how to cleanse, tone and moisturise oily areas and drier patches leaving your skin feeling balanced and ready to go.
SENSITIVE SKIN ESSENTIALS
Soothing, prebiotic skincare trio to the rescue of sensitive skin. Gently cleanses, tones and moisturises, leaving your skin feeling settled and smooth.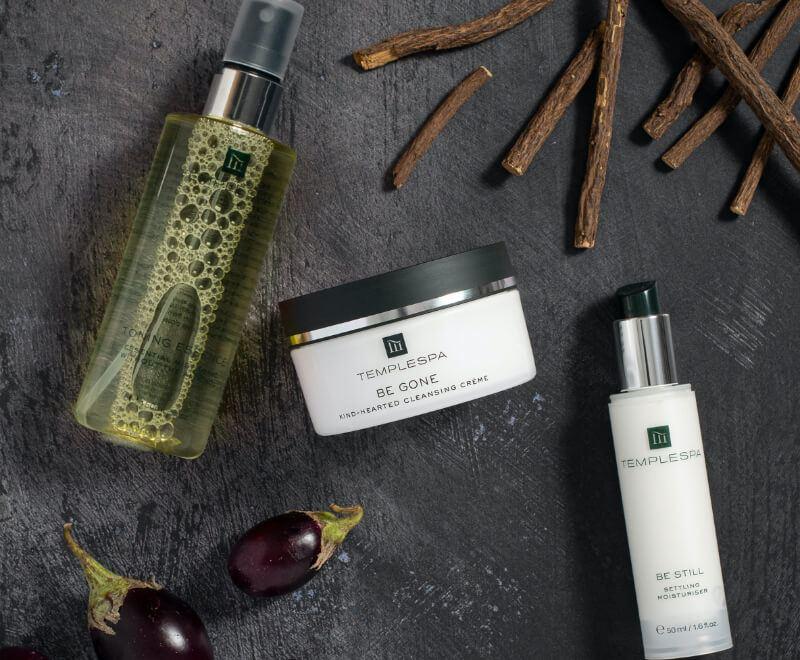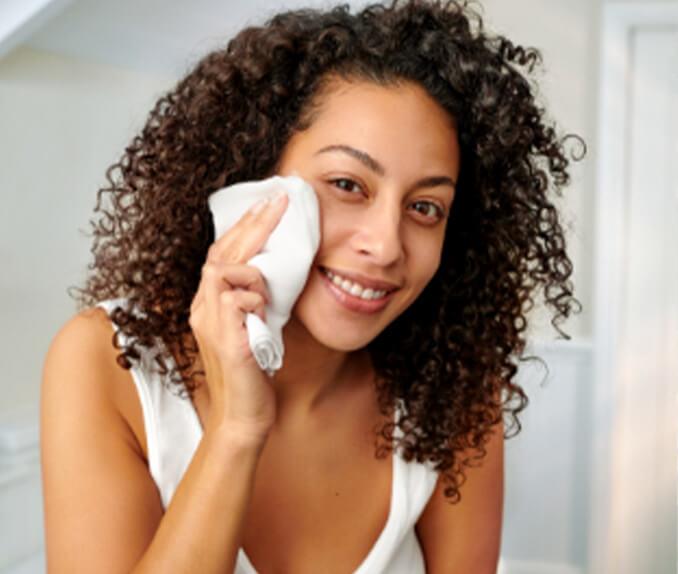 Apply the cleanser all over the face and neck and massage upwards, using circular movements to eliminate all traces of make-up and impurities. Remove using a cotton wool pad or a damp cloth.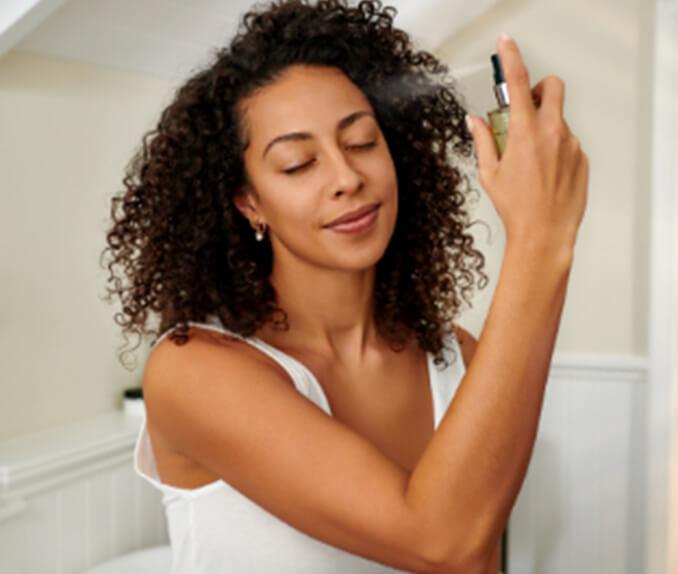 Follow with TONING ESSENCE, by spritzing onto a cotton wool pad wiping gently over the face. Or close your eyes and spray directly onto your face.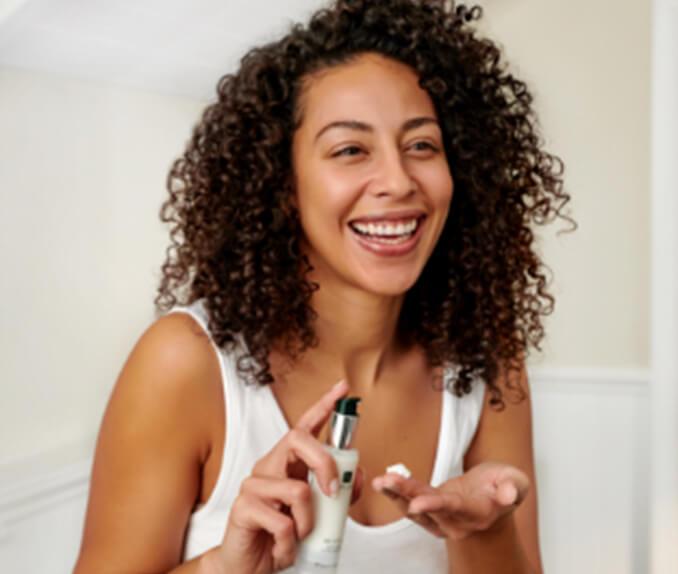 Finally, follow with your chosen TEMPLESPA moisturiser.