Our vitamin C serum that leaves you with
brighter, clearer glowing skin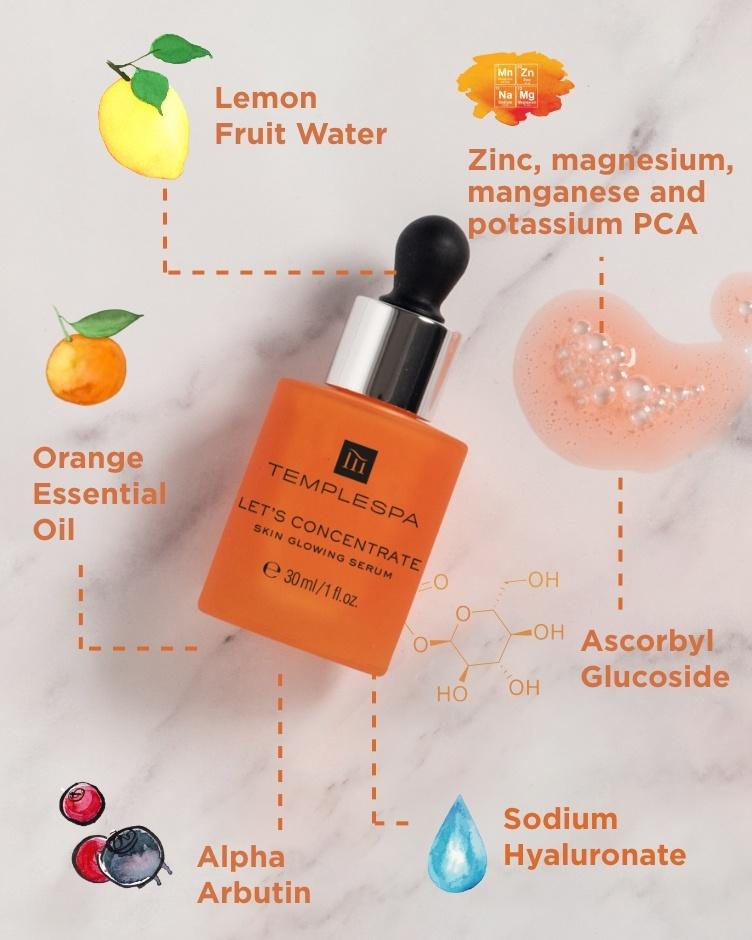 Introducing our clinically-tested, high-performance, innovative gel serum enriched with intelligent active ingredients that work to reduce the appearance of, hyperpigmentation, provide a more even skin tone leave you with brighter, healthier and more visibly radiant skin.
| | |
| --- | --- |
| 90% | agree their skin looks more radiant |
| 84% | agree their skin looks clearer |
| 77% | agree the product gave their complexion an instant glow |
Based on a panel size of 105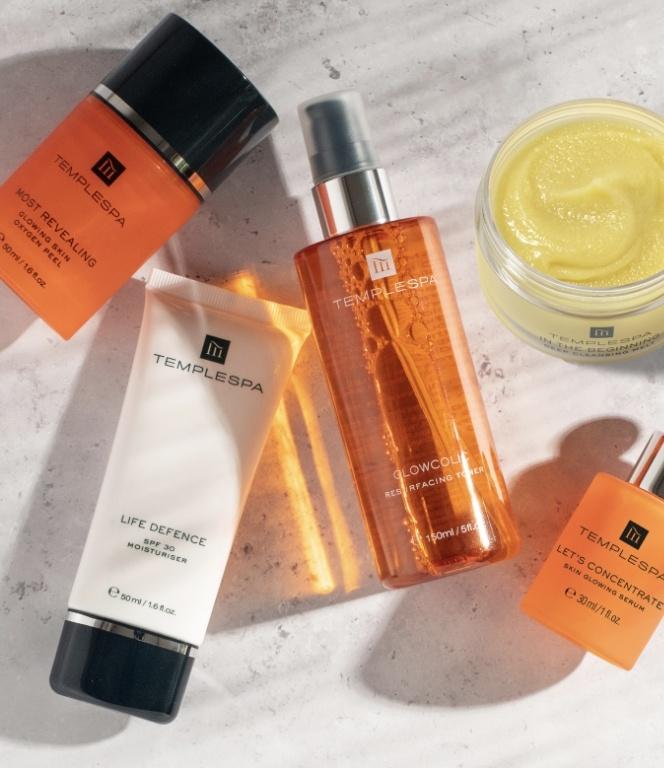 The ultimate
SUNSHINE COLLECTION
Enjoy glowing radiant skin with our collection of hydrating cleansing balm IN THE BEGINNING, glycolic acid toner GLOWCOLIC, SPF30 moisturiser LIFE DEFENCE & our latest innovation LET'S CONCENTRATE, skin glowing vitamin C serum. Top this all off with our glowing skin oxygen peel mask MOST REVEALING once or twice a week.
Frequently asked questions
We have patch tested LET'S CONCENTRATE and it is suitable for all skin types. We would recommend, if you have sensitive skin, to do a patch test yourself first and discontinue use if you have any type of reaction.
We recommend using LET'S CONCENTRATE after cleansing and toning, so that your skin is clean and fresh. Follow with your favourite TEMPLESPA eye cream, moisturiser and in the morning SPF. You're good to go!
We have a whole radiance collection of products, including IN THE BEGINNING cleansing balm, GLOWCOLIC resurfacing toner and MOST REVEALING glowing skin oxygen peel. When used together, the results are outstanding. And of course follow with a SPF!
Glycolic acid has exfoliating properties, making it great at diminishing the appearance of pigmentation, scarring and imperfections resulting in smoother more radiant skin. Vitamin C inhibits the production of melanin reducing the appearance of current, and preventing future pigmentation, scarring and imperfections, whilst naturally brightening the skin.
Serums are lightweight formulas with highly active ingredients that have been specifically developed to reach the deeper layers of the skin and address skin concerns at the root of the problem. They also contain much higher concentrations of ingredients than other skincare products so are incredibly results-driven.
Yes, in fact we recommend you do. It's best to use LET'S CONCENTRATE daily as it works deep in the epidermis on new cells that are yet to make an appearance. You will see some instant results but regular use over a 4-week period will yield the best results.