CBD is one of the hottest trends to hit our skincare and bodycare world.
This multi-talented wonder ingredient has found its way into many things from skincare, nutritional supplements to tea and coffee, hair treatments, baby products and now even croissants.
The broad benefit of CBD to the mind, body and soul makes it a perfect choice to add to our ingredients larder and meet the ever increasing focus on and needs of our total wellbeing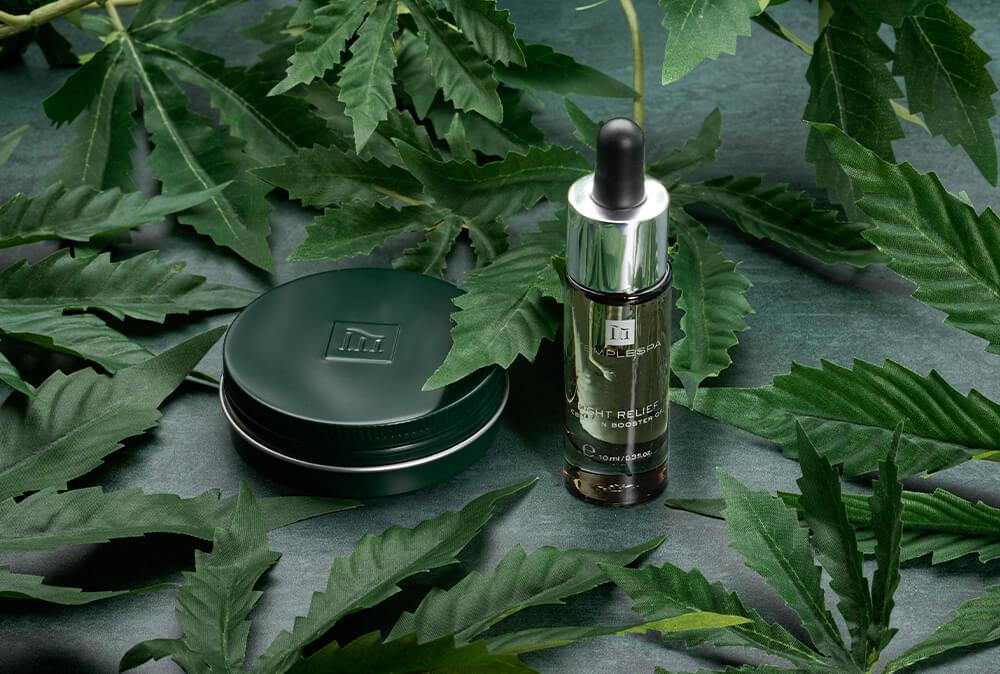 TO THE RESCUE
THE SKIN SOOTHER
A skin super-hero duo that together press the reset button for stressed, fragile or frazzled skin, achy muscles and tired minds.
Both contain a broad-spectrum CBD and hemp oil complex that is like an all-over calming blanket and wellness prescription. For wherever and whenever your skin needs a hug and you some light relief.
STRESS NOT all-over balm | 50ml
LIGHT RELIEF cbd skin booster oil | 10ml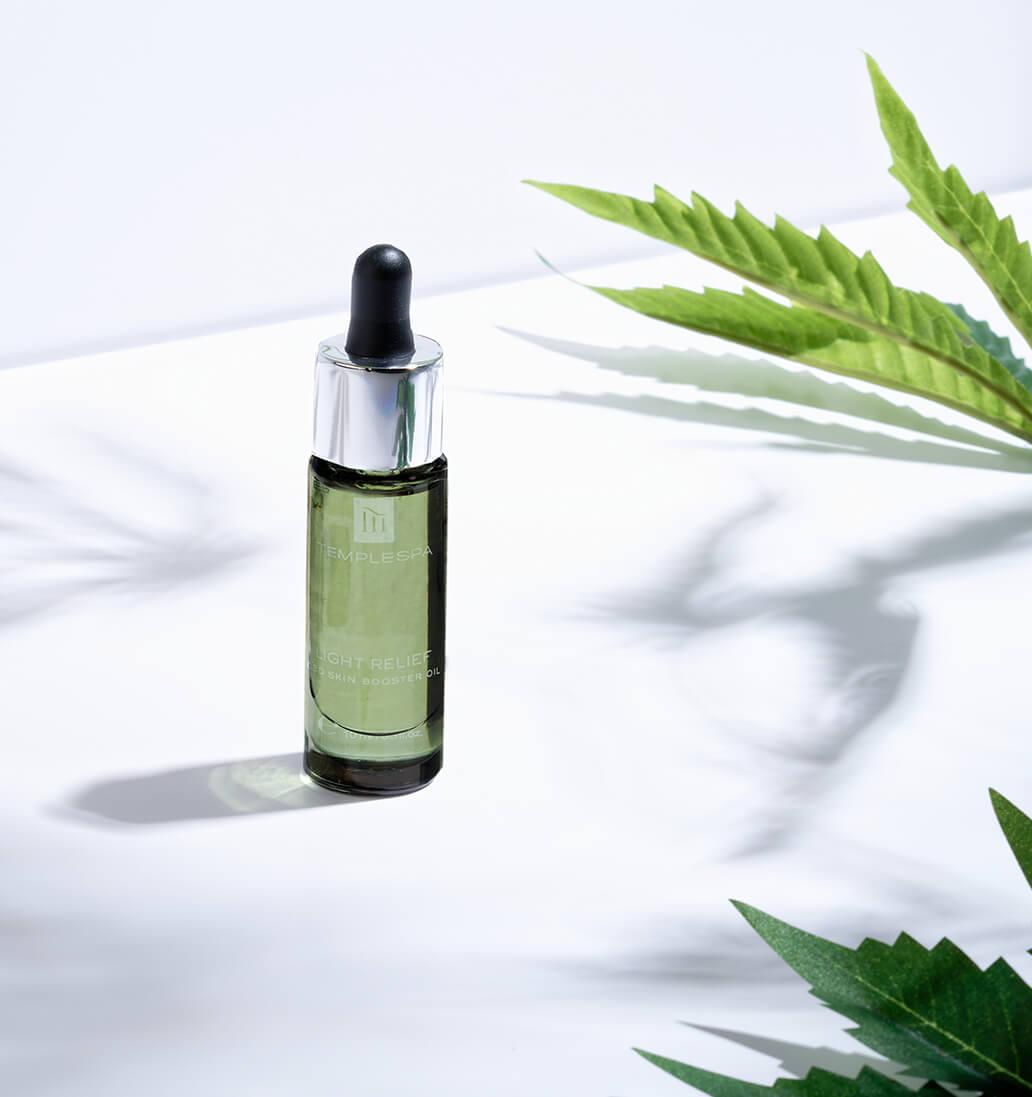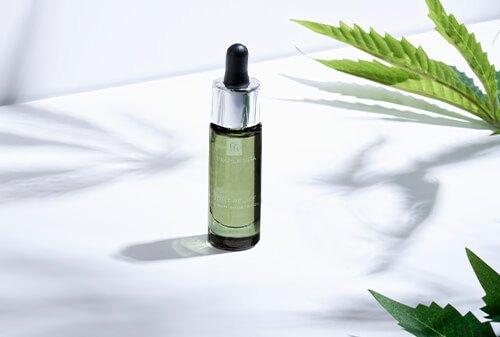 LIGHT RELIEF
CBD SKIN BOOSTER OIL
give me strength
Enriched with hemp, CBD and green mandarin oil, this light-weight superfood oil is designed to support the recovery process and bring comfort to stressed out, fragile, dry or dehydrated, skin. Calming down signs of redness and irritation plus alleviating blemishes. A soothing blend of coconut, hemp and olive oils together deliver a deep-down rescue mission for your skin.
Green mandarin to calm
3% CBD complex
Suitable for all skin types, even sensitive
98%
said the product helps their dry / dehydrated patches on their skin
96%
said the product soothes their skin
93%
said their skin looks less dull
HOW DOES LIGHT RELIEF
FIT INTO MY SKINCARE ROUTINE?
Use LIGHT RELIEF overnight, or weekly. This facial treatment oil has an amazingly light and watery texture that absorbs quickly, almost without trace.
Use as a daily preventative step in your skincare routine to keep skin in optimum condition. Less stressed and fragile, less dry or dehydrated, less prone to blemishes and irritation, less visible lines and less redness. More resilient, calm and healthy looking skin.
Apply a layer on clean skin after toning and before your serum. Or mix a few drops with your moisturiser as the last step in your skincare routine. If your skin is more oily, we suggest this is used after toning so it absorbs quickly and doesn't influence the mattifying effect of MOISTURE MATTE.
You can also mix a few drops with your body lotion or hand cream too and for some top-to-toe skin relief and boosted benefits. RELIEF CBD SKIN BOOSTER OIL can be used daily.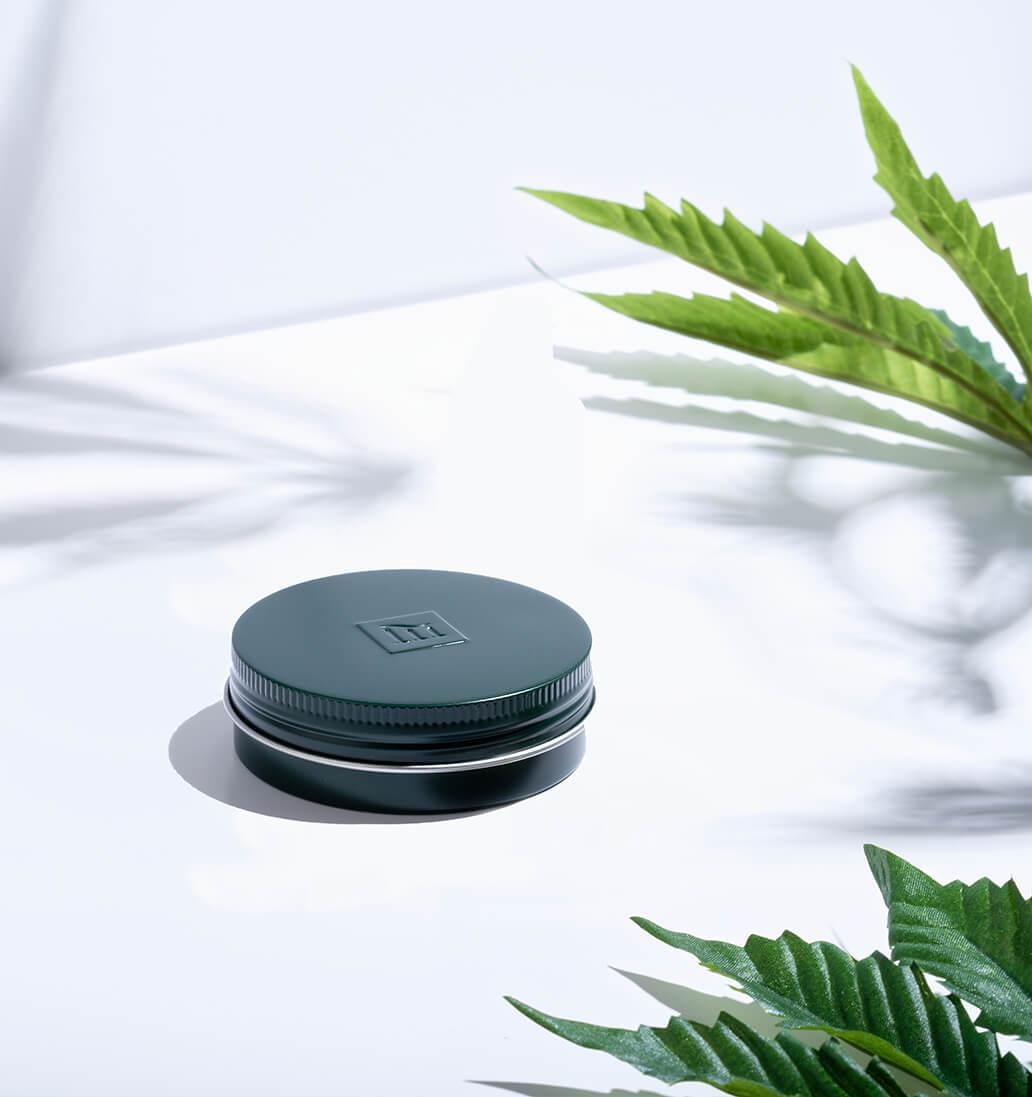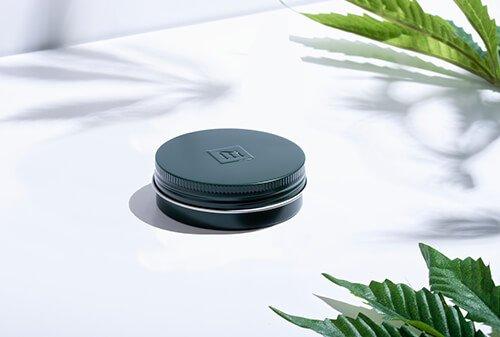 STRESS NOT
ALL-OVER CBD BALM
top-to-toe skin whisperer
This clever multi-purpose CBD-infused balm has 2 missions. The first to bring comfort to stressed out, dry and dehydrated skin. The second to bring anti-inflammatory relief to aches and pains, ease overworked muscles and settle a frayed mind.
A deeply soothing blend of shea butter, vitamin E and 9 powerful and nourishing superfood oils, including hemp, canola, rice bran and apricot that together deliver a deep-down dose of do-good.
Green mandarin to calm
3% CBD complex
9 super food oils
Suitable for all skin types, even sensitive
100%
said the product soothes their skin
96%
said the product brings comfort to their stressed out skin
93%
said the product instantly relieves aches and pains
HOW DOES STRESS NOT
FIT INTO MY SKINCARE ROUTINE?
STRESS NOT ALL-OVER CBD BALM can be used daily, overnight, or weekly. This powerful holistic treatment balm has a buttery texture that absorbs quickly, leaving a silky smooth feeling on the skin.
Use as a daily preventative step in your body care routine to keep skin calm, moisturised and healthy looking. Massage into joints to keep them moving with ease, on achy muscles for daily relief and comfort and breathe deep to settle a frayed anxious mind.
It works a treat on really dry areas like elbows and heels.
This balm can also be used on the face if your skin is very dry and in need of deep hydration.
INGREDIENTS OF
THE CBD COMPLEX
LIGHT RELIEF and STRESS NOT both contain our unique CBD Complex: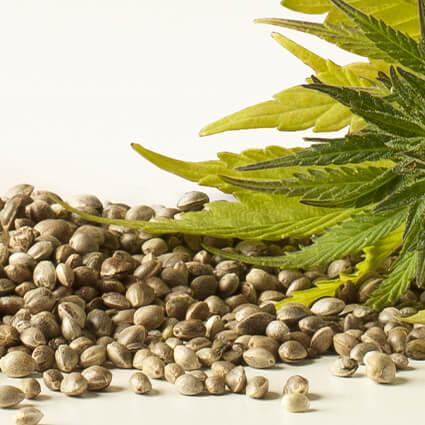 HEMP SEED OIL
Improves dryness and redness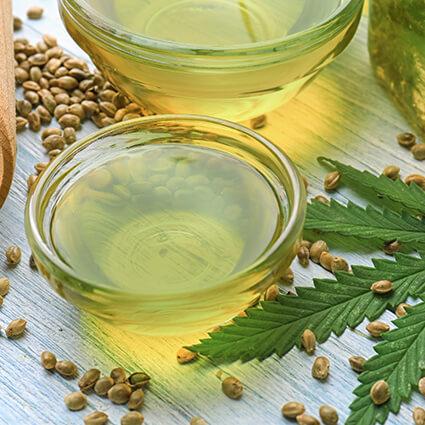 CANNABIDIOL
Antioxidant & anti-inflammatory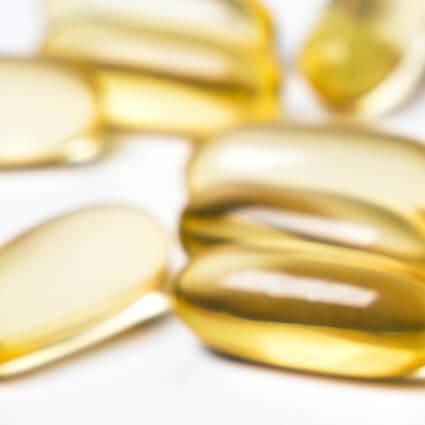 LINOLEIC ACID
Nourishing & protecting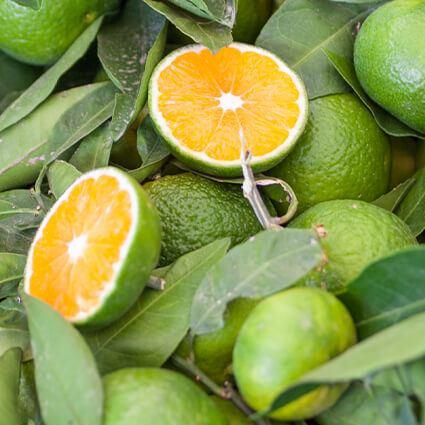 Green Mandarin Oil
The addition of Green Mandarin oil to the formulas gives a deliciously tangy, fruity aroma, that promotes a cheerful, energized mood while soothing feelings of upset or oversensitivity.
Green Mandarin is known in aromatherapy for its soothing properties on the nervous system too and its ability to support healthy a respiratory function too.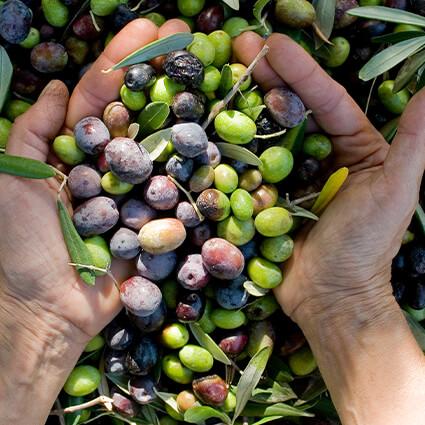 Olive Fruit Oil
Olive fruit oil is one of the best skin-nourishing agents packed with strong antioxidant such as vitamin A and E that help repair and renew skin. It locks in moisture to prevent skin dryness.
Olives are rich in fatty acids and antioxidants which nourish, moisturise and hydrate skin. These antioxidants also help to protect skin from environmental damage and premature ageing.
Olives contain Vitamin A and Vitamin E which aid thecell regeneration process providing a smooth, soft, radiant complexion. .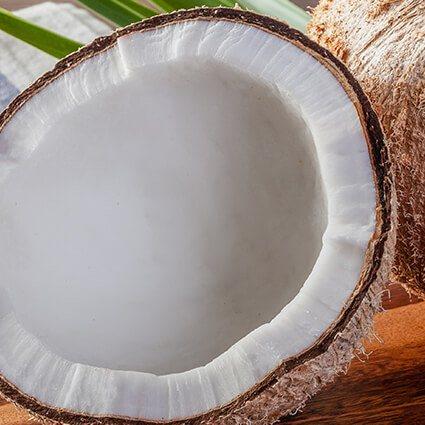 Coconut Oil
A skincare miracle worker; it acts as a moisturiser, rejuvenator and helps with dry skin and irritations.
Thanks to its low molecular weight, Coconut oil penetrates the skin on a deeper level and it's packed with skin-nourishing fatty acids and vitamin E, giving it fantastic moisturising properties.
A powerful antioxidant, it helps to keep the appearance of the skin healthy
and smooth. .
All Temple Spa products are independently evaluated by an external safety assessor. Our new TO THE RESCUE kit is no different. We use cosmetic-grade CBD oil which has been approved for use in skincare. It is perfectly safe to use.
Unlike THC, CBD is a non-psychoactive cannabinoid, meaning it doesn't make you feel "high".
Full-spectrum CBD oil contains all the compounds found in hemp, including trace amounts of THC. Broad-spectrum CBD oil, on the other hand, contains a range of cannabinoids, terpenes and flavonoids derived from hemp, but no THC. Both LIGHT RELIEF and STRESS NOT contain broad-spectrum CBD oil.
Yes you can use STRESS NOT on your face although LIGHT RELIEF has been formulated especially for the face and is a lighter-weight texture. If your skin is very dry, a layer of STRESS NOT balm will deliver deep moisturisation.
The products are only available as part of the TO THE RESCUE kit at the moment.
Our CBD duo has been developed with face and body in mind and so has 2 types of benefits:
For the face
Its application is anti-ageing, antioxidant and anti-inflammatory. It has skin-correcting, calming and soothing properties for optimum skin wellness as well as helping to curb skin stress and sensitivity. It can also moderate sebum production and reduce wrinkles.
For the body
It provides joint and muscular pain relief due to its anti-inflammatory magic and research has shown that CBD can bring neurological relief to relieve stress and anxiety and even support better sleep.
Our CBD & Hemp complex is included at 3% in both formulas.
Both formulas have been tested on sensitive skin and so we can confidently say these products are suitable for all skin types, including unhappy, fragile and stressed skin.
You should always be careful when applying any product on broken skin and if in doubt consult your GP. However, TO THE RESCUE kit has been formulated to soothe irritated skin, soften and ease dry, chapped areas. Once broken skin has healed application will encourage quicker healing and less scarring.
The difference is in ingredients and the formulation story. Both formulas are light and very quickly absorbed.
LIGHT RELIEF does have a slightly lighter texture and so good for an oilier skin type. Both products deal with skin stress, wear and tear and deliver anti-aging benefits but in a different way.
LIGHT RELIEF has the additional benefit and claim of helping to relax the mind; research has shown that using CBD can help to reduce anxiety and to help regulate stress levels and mood and even in some cases help to treat insomnia. In essence, you can use both but may chose one over the other depending on your need.