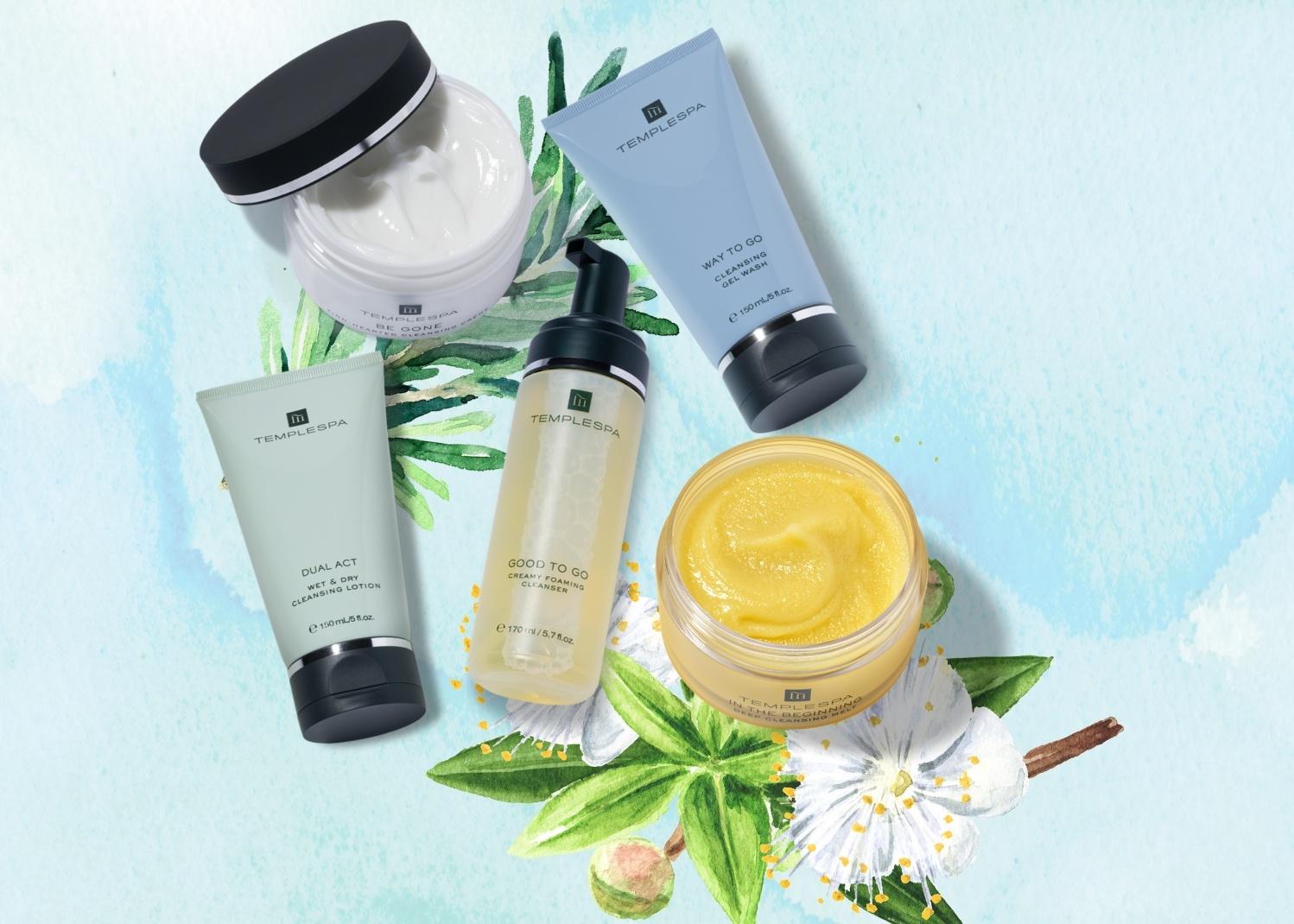 Fresh & Clean
Choose from our deep cleansing balm, our gentle foaming wash, gel cleansers or nourishing crème. They'll all leave you with the skin you want.
Plump & Hydrate
Best for all skin types
You need to try IN THE BEGINNING deep cleansing melt.
Our award-winning, nourishing deep facial cleanser will leave your skin feeling hydrated, revitalized and silky soft.
Balance
Best for combination skin
Discover DUAL ACT our wet & dry cleansing lotion.
This highly intelligent formula is able to treat both oily parts of the skin as well as dry areas, so your whole face is left balanced and refreshed!
Soothe & Calm
Best for sensitive skin
You need to try BE GONE our kind-hearted cleansing crème.
This beautiful cleanser for sensitive skin is oh so delicate on fragile skin, helping to settle and soothe thanks to its lightweight, calming prebiotic formula.
Refresh & Revitalise
Best for normal skin
Try GOOD TO GO our creamy foaming cleanser.
This best-selling, foaming skin cleanser washes off to leave you feeling clean and super fresh.
Purify
Best for oily skin
You'll love WAY TO GO our purifying cleansing wash.
This quick, wash-off cleanser will leave your skin feeling freshly clean and comfortable, in a flash.