Introducing our
ultimate glowing skin hero
GLOWCOLIC
INTRODUCTORY OFFER
$32 $26
An exfoliating toner cleverly combining glycolic, hyaluronic, mandelic and lactic acids with vitamin C to reveal glowing, smooth, radiant skin.

"I'm a regular user of this product .. smells fresh, makes my face feel clean and refreshed. Wouldn't go without it!"

"I love this and the fresh, zingy feel it gives my skin"

"My skin is so much brighter since using this can't imagine not using it!"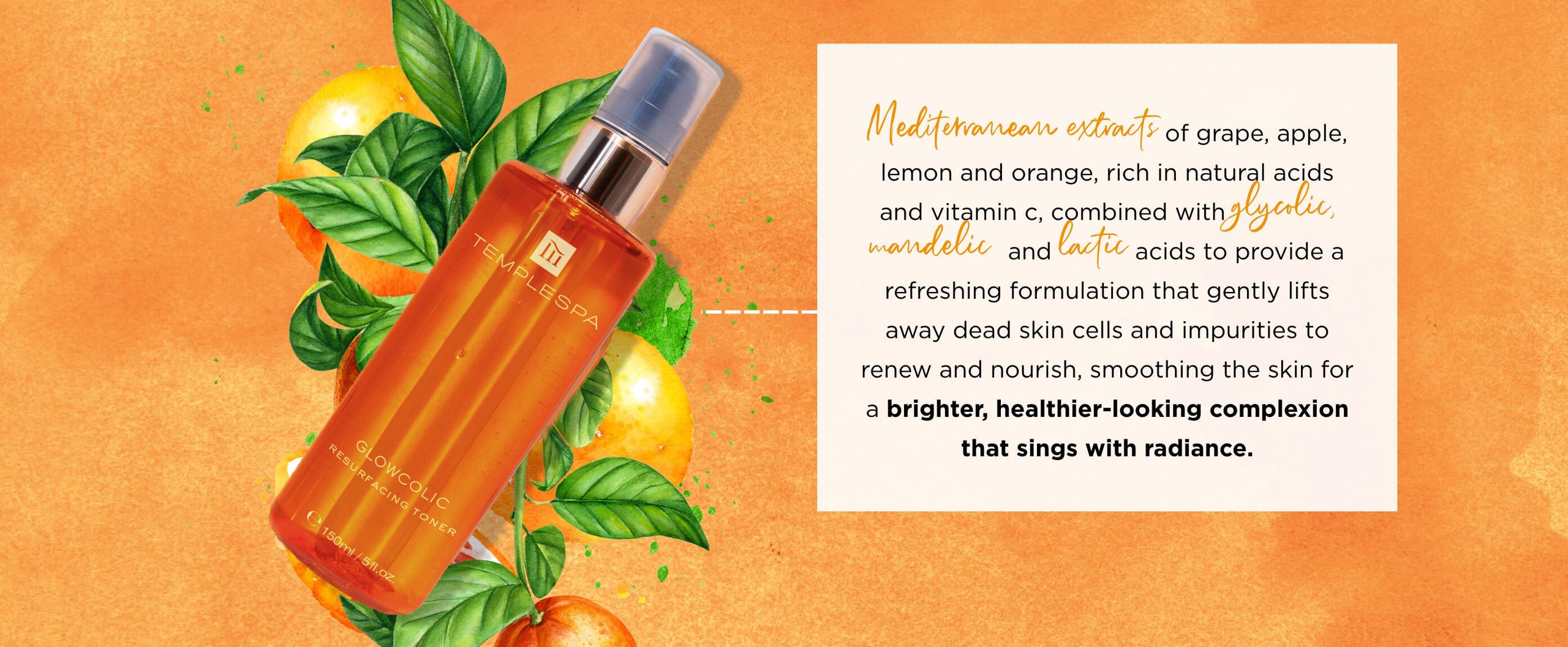 Mediterranean extracts of grape, apple, lemon and orange, rich in natural acids and vitamin c, combined with glycolic, mandelic and lactic acids to provide a refreshing formulation that gently lifts away dead skin cells and impurities to renew and nourish, smoothing the skin for a brighter, healthier-looking complexion that sings with radiance.
How to use
GLOWCOLIC
Resurfacing Toner