SPA WHEREVER YOU ARE
Our philosophy is that you can spa wherever you are and never has there been a time that we are more grateful for that. But we know, that it's not only during this unusual season that it can be difficult to physically get together with those that we love, miss and care about. Travel, commitments, other responsibilities can make it more of a challenge to enjoy some 'me-time', but looking after yourself and "seeing" others doesn't need to fall by the wayside.
We have a great way for you and your friends to enjoy our beautiful spa experiences, where you can try the products, learn what you skin loves and needs or how to improve your overall sense of well-being, all via one of our Spa to Go Consultants through a 'virtual' get together - no matter where you are in the world. All you'll need is a device, access to the internet and to think of those people you'd love to spend some time with for some pampering and fun.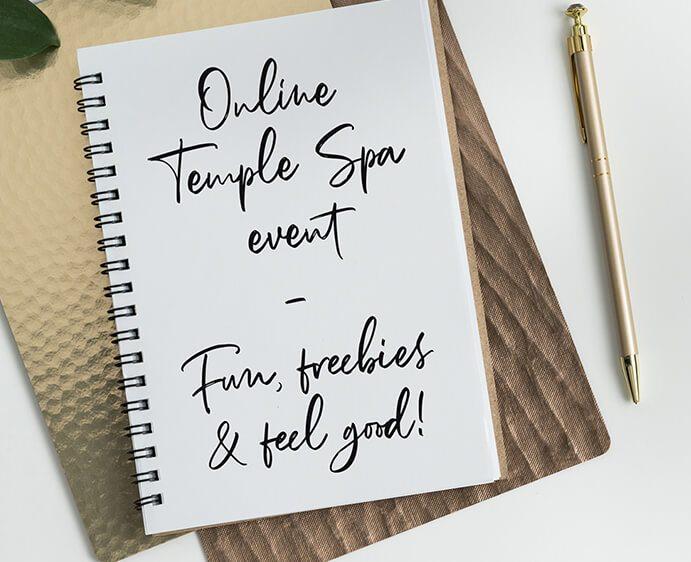 DIGITAL HOSTING
So how does it work? Get in contact and we'll connect you with one of our lovely Lifestyle Consultants. Then…
Agree a date to be the 'digital' host
Invite your friends, family or those just in need of some spa-time
Your Consultant will do the rest and they'll give an ongoing excellent service to each of your guests
As the host you'll enjoy some great perks…
An exclusive gorgeous gift
Shopping from the comfort of your own home
Special product offers & exclusive collections only available at a digital class
Products delivered directly to all - homes or workplaces
Top wellness tips and tricks on how to take better care of you and your skin health
Guaranteed … lots of fun