 WE'RE
SUPPORTING MIND
10th October is World Mental Health Day and we're making October Wellness month at TEMPLESPA.
"The message of TEMPLESPA is to live, breathe and love who you are."

Here at TEMPLESPA, we appreciate that's sometimes life can be difficult, this year more than ever and we understand the importance of maintaining a healthy mind to help combat those challenging times. Our founders, Liz and Mark Warom and all our staff applaud the outstanding work that the charity Mind does to ensure that everyone with a mental health problem receives support and respect. So, for the third year running we will be supporting Mind as one of our key charity partners for 2020. Throughout the month of October we are talking all things wellness and wellbeing.

Explore below for tips and advice to help you and those around you maintain a healthy mind, body and soul.
You'll also find the ways in which you can support Mind with us.
Over the past two years with the help of you, our amazing customers, we have been able to donate over £200,000 to help Mind deliver its important work. For 2020 we'd like to raise even more for this incredible charity and cause we are super passionate about!
How we can support …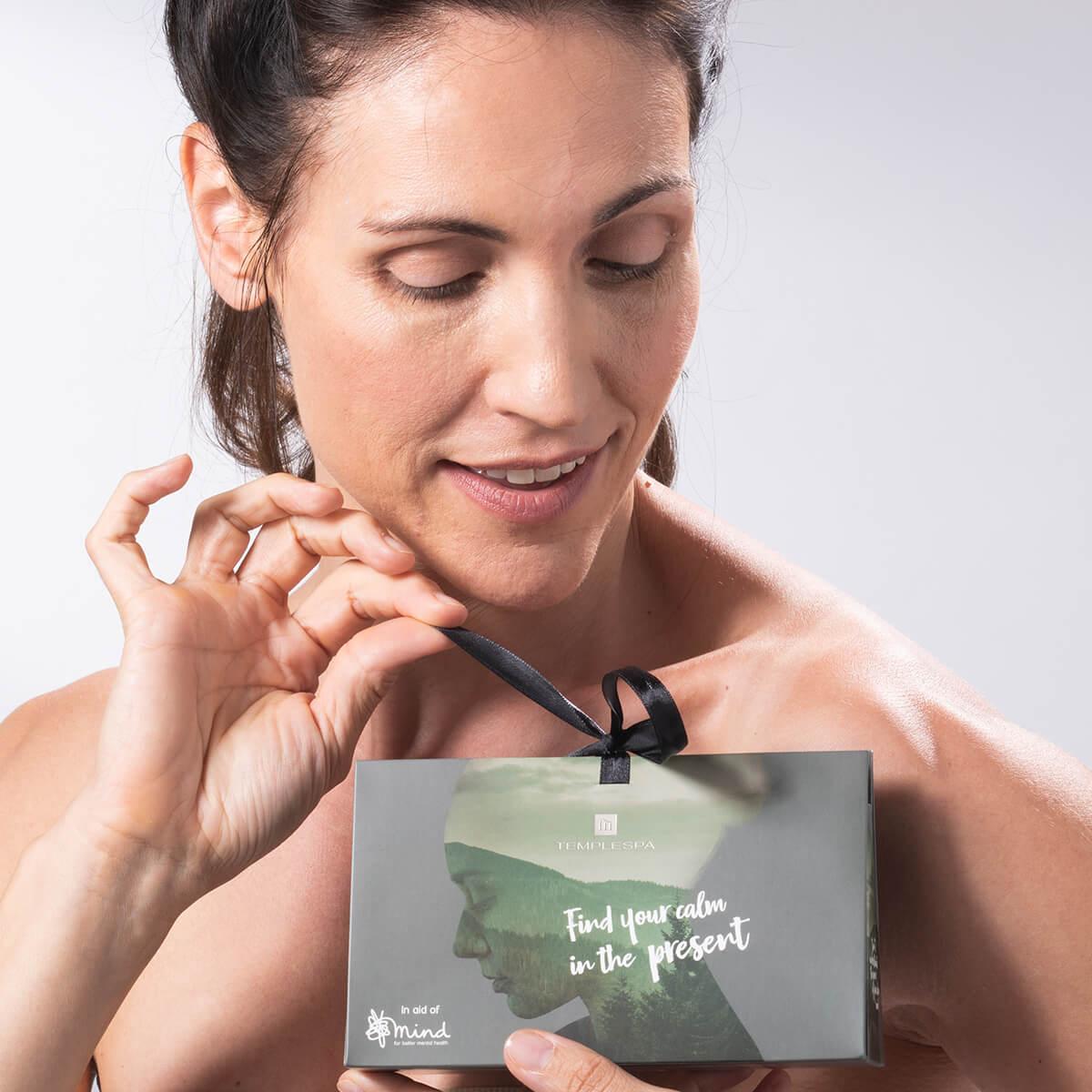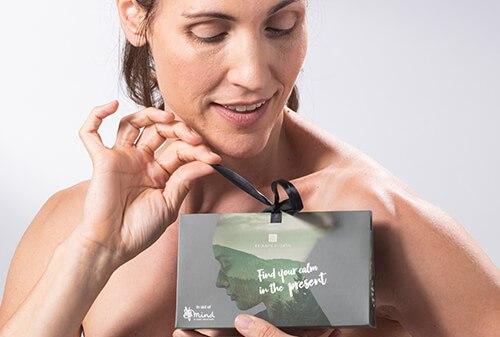 WITH YOU
IN MIND
We have created an exquisite special purchase gift set, WITH YOU IN MIND; a four-piece collection of our ultimate stress-relieving essentials that will leave mind, body and soul feeling relaxed and restored: DRIFT AWAY Relaxing Bathing & Massage Oil 30ml; QUIETUDE Calming Mist for Me & My Space 30ml; AAAHHH! Instant cooling balm 15ml; REPOSE Aromatherapy Resting Cream 15ml.
We have chosen these particular products because there is a close relationship between sleep and mental health. Sometimes people experiencing mental health problems have difficulty sleeping which can have a further negative impact on mental health. You'll get this gorgeous gift set for just £15 when you spend £65 with TEMPLESPA.

For every WITH YOU IN MIND set purchased, we will donate £1.50 to MIND.
PURCHASE
WITH PURPOSE
This October we will again be donating £6 to the charity Mind for every REPOSE night cream purchased (RRP £40 for 50ml) and will in turn also be thanking our customers for their support by gifting them a second beautiful, limited edition full-size gift of REPOSE as well.
Best-selling REPOSE is a vitamin rich night cream with a blend of ten calming and relaxing essential oils, plus hops and valerian to deeply nourish the skin and soothe the soul. With ingredients like these known to aid restful sleep, we call it 'a good night's sleep in a jar' and could not think of a more fitting gift to help support those in need of peace & relaxation.
Value £80 | Pay £40 | Save £40
More about Mind …
Due to the efforts of Mind, millions of people have access to advice and support both nationally and locally in England and Wales. Although there have been significant changes in mental health awareness in recent years, with high profile support from many celebrities including Mind President, Stephen Fry, Mind Ambassadors Fearne Cotton and Frankie Bridge, there is still a long way to go....
Given that one in four people will experience a mental health problem in any given year and reports from both England and Wales suggest that just one in eight adults with a mental health problem are currently receiving treatment there is still so much more to be done.

If you or someone you know needs help, call the Mind Infoline: 0300 123 3393 or text 86463.
Find your local Mind here: https://www.mind.org.uk/about-us/local-minds/
Visit Mind for more information: https://www.mind.org.uk/