IT JUST GETS BETTER
Our beautiful cult product EXALT has been reformulated to bring even better results. Don't worry though, it has the same delicious cashmere texture and still feels luxurious on the skin - we've added some some really clever ingredients to give you even better results.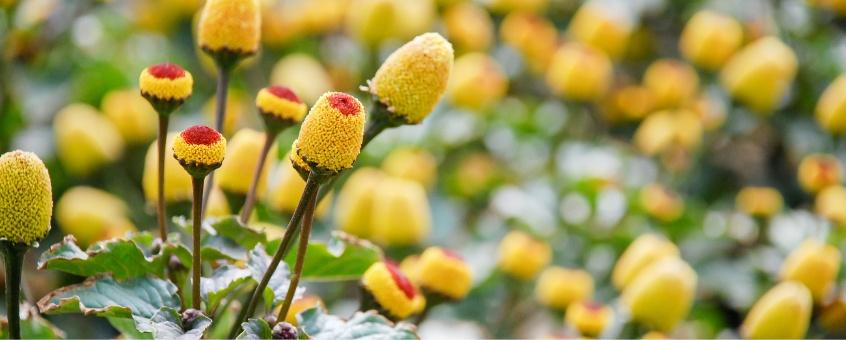 NEW ELECTRIC DAISY
A flowering herb, which has been used as a spice and medicinal plant, it's known for its natural anaesthetic and muscle-relaxing properties. These same properties make it a high performing anti-ageing, anti-wrinkle active which helps to instantly diminish the appearance of fine lines and wrinkles which become more visible and deeper as we age. It also helps to smooth the surface of the skin and increase radiance. A natural, plant based alternative to injections and plastic surgery!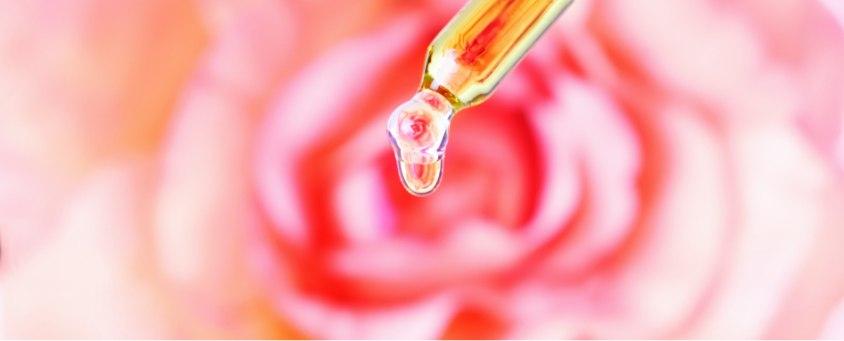 Rose essential oil
A natural oil that helps to soothe frazzled nerves and gives Exalt its special fragrance. Rose helps to retain moisture, it softens and soothes skin. It conditions skin and helps to improve the texture and tone. It has a calming and uplifting effect.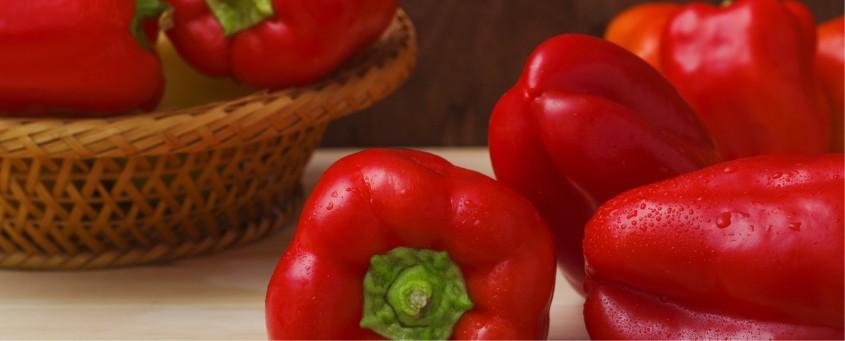 Red bell pepper
Red pepper promotes cell nourishment and encourages the skin to produce its own oil. It contains Vitamin B6, Vitamin C and Vitamin E which renew cells and protect them from environmental and free radical damage that can cause premature ageing. It is also rich in lycopene which possesses antioxidants and helps to aid the production of collagen and elastin ensuring that skin looks firm, plump, healthy and youthful.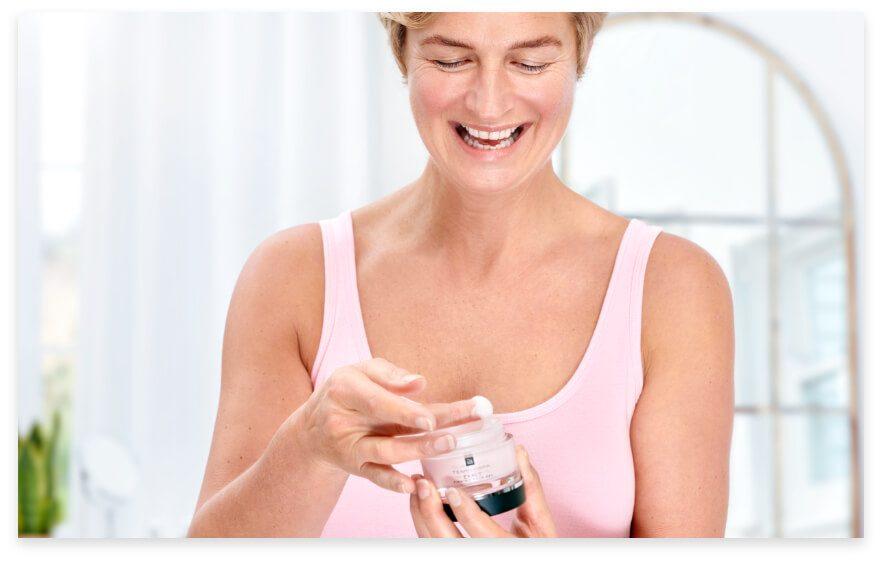 STEP 1
Take a 50p amount and place it on the back of your hand.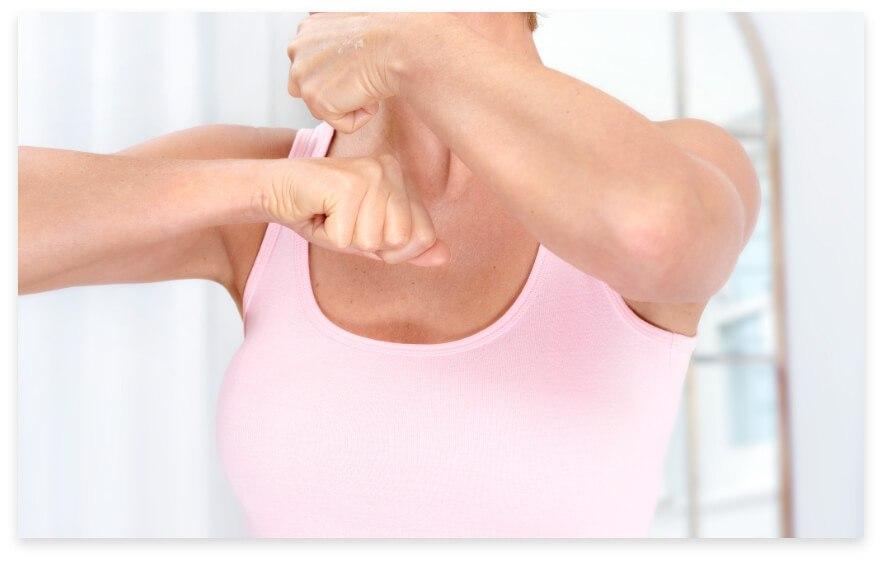 STEP 2
Massage the back of your hands together.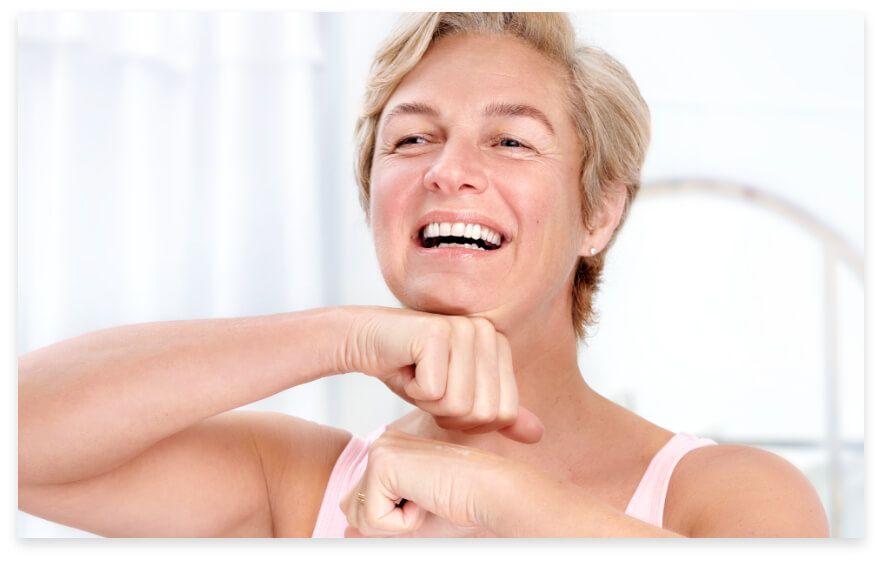 STEP 3
Apply in gentle upward sweeping strokes, like kitten hands!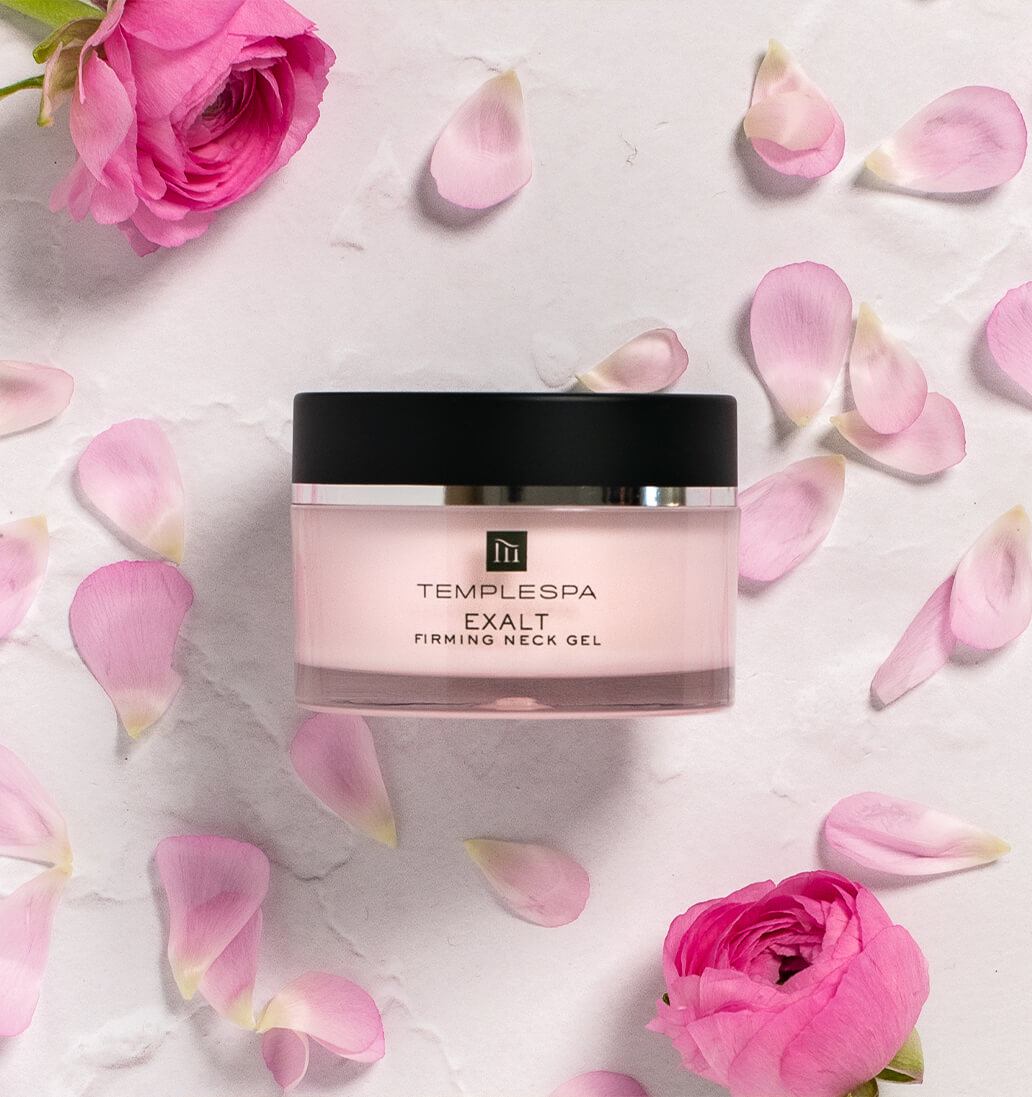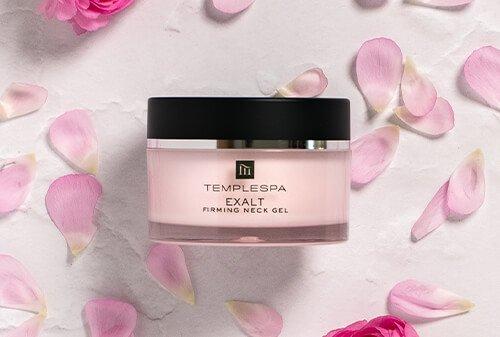 EXALT
FIRMING NECK GEL
A nip & tuck in a jar!
EXALT is a luscious neck gel designed to tackle the test of time. It powerfully performs to help tone and firm the look and feel of the neck and décolletage area, bringing back the youthfulness you desire. The special formula includes Mediterranean red pepper, grapeseed, olive, oats, wheat germ, vitamins and the gorgeous essential oil of rose. In minutes you'll see and feel the softness. Surgery can wait!
Firms & tones the look and feel of the skin
Softens the appearance of wrinkles
Instantly smooths
Locks in moisture
Clinically proven to significantly improve the elasticity of your skin.
Clinically proven to significantly reduce the appearance of fine lines and wrinkles.
Clinically proven to brighten and even your skin tone.
Yes, the product has been clinically tested and is suitable for sensitive skin.
Yes you can. THE ELEVATOR will help to massage & increase lymphatic drainage around the jaw line and neck area.
You can use this product just in the morning, evening or both. Play around with the routine and frequency and find out what works best for you.
With any cosmetic product, the key to success is to use the product on a regular basis to see the benefits. The user trial and clinical trials we conducted both demonstrate instant benefits. We did however see improved performance with increased usage over a prolonged period of time.
We have solved this issue with the new formulation and are confident it will retain its viscosity and texture over a prolonged period of time.
There are some ingredients in EXALT that provide the unique texture and feel to the formulation. These ingredients are also quite volatile and if exposed to air will evaporate, dry out easily over time.
The recommendation is to always replace the shive and cap after use, this will keep the formulation in an airtight seal to help preserve the formulation. In addition to this, you should always store your EXALT in a cool dry place, out of direct sunlight in an environment which has a maximum temperature of 25°.
The main ingredient in the fragrance is a naturally sourced Rose essential oil. The smell of the Rose essential oil can vary based on the amount of rain fall and sunshine in the year. Variations in the weather would also affect the strength and depth of the rose fragrance.
We do occasionally have complaints that the smell has gone off, these complaints tend to be in the summer. The testing we completed shows that, if exposed to high temperatures, the fragrance can smell off. If you store EXALT in a cool dry place, out of direct sunlight in an environment which has a maximum temperature of 25°C, this will help to preserve the fragrance of the product.